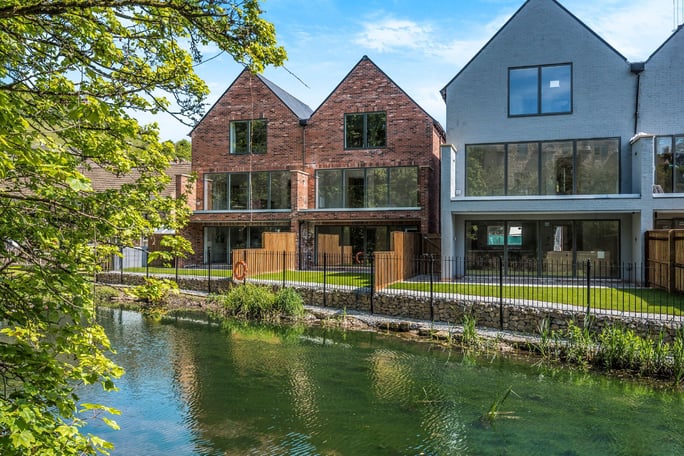 Key to the 'ideal home' is a good indoor climate - the ideal balance of light, temperature, air quality and noise control. Prospective buyers are actively seeking comfortable and practical places which are also cheaper to run and maintain. If housebuilders can achieve the ideal indoor climate without design compromise, or significant cost uplift, then it can also deliver vital market differentiation and potentially greater ROI.
How to deliver the ideal indoor climate in every home
To build homes with a good indoor climate, housebuilders need to make sure that every room has four key characteristics – which can be delivered by specifying high performance windows:
Increased flow of natural light
More natural light is a real plus in any home. Thanks to its impact on serotonin levels, daylight can improve mood and productivity while also reducing dependence on artificial light and heat, thereby reducing energy costs. To increase daylight in every room:
Install large, slim-framed windows without glazing bars or mullions.

Add fully glazed patio doors, not just in kitchens or living rooms but also in bedrooms and office spaces, including Juliette balconies with inward opening doors, or sliding designs for smaller rooms or first floor bedrooms.

Paint walls and window frames white to better reflect natural light.

Install windows in deep, white painted apertures to reflect even more light back into the room.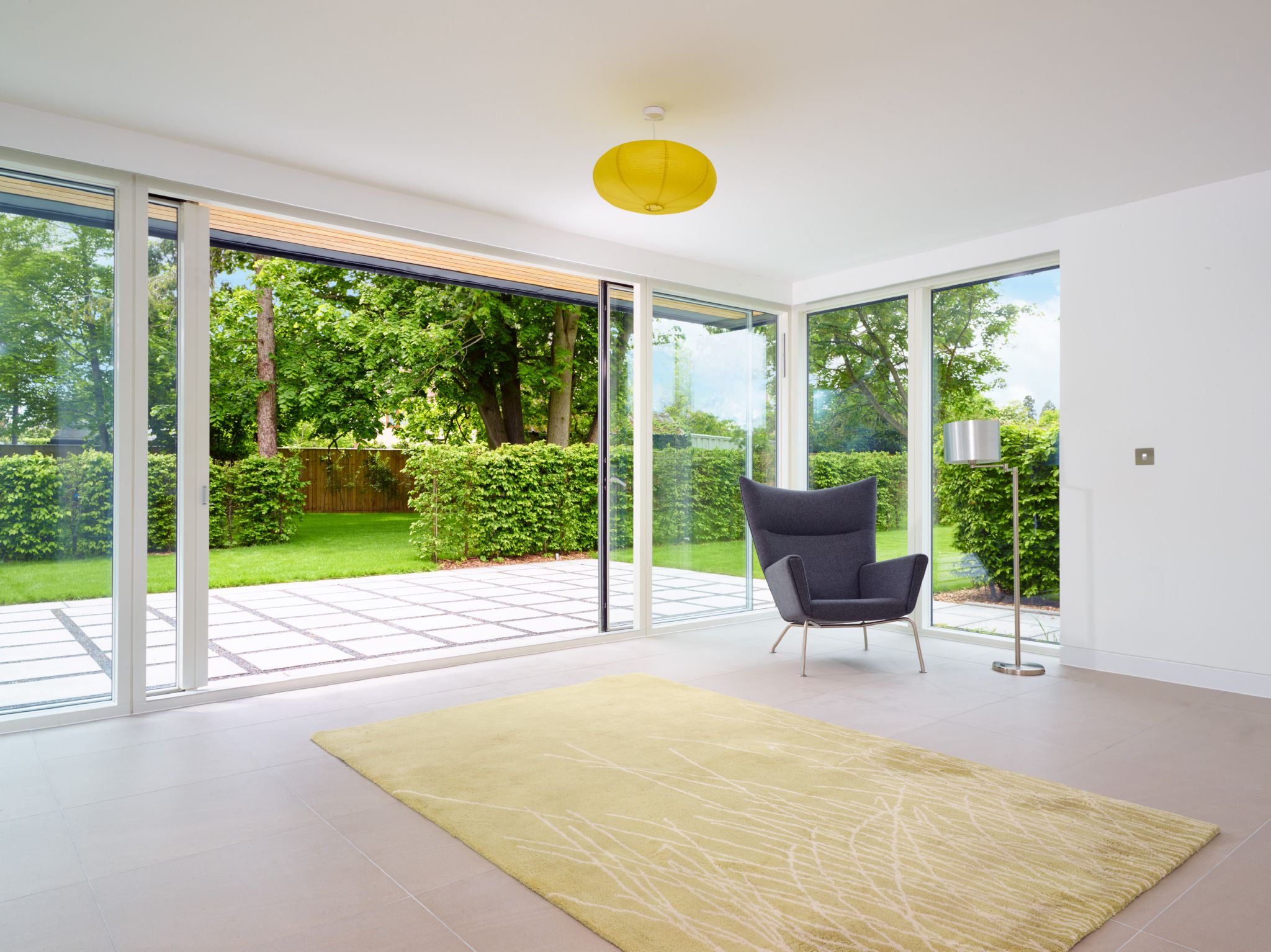 The ideal temperature across the home
Strategic window location ensures a comfortable temperature all year round, even in open plan designs – when planning glazing design consider:
Facade orientation: Talk to your window supplier to make sure the windows installed are appropriate to their location - in a north facing facade, for example, triple-glazing may be required to keep heat in, whereas large windows on south-facing walls can fully exploit solar gain.

Thermal performance: Specify windows with low U-values to ensure excellent insulation and to allow full use of floor space in every room.

Strategies to mitigate overheating (especially where windows are large): These can include external, physical shading solutions such as 'brise soleil' or planting schemes, or by creating shade within the façade, for example by extending the eaves or by installing deep balconies.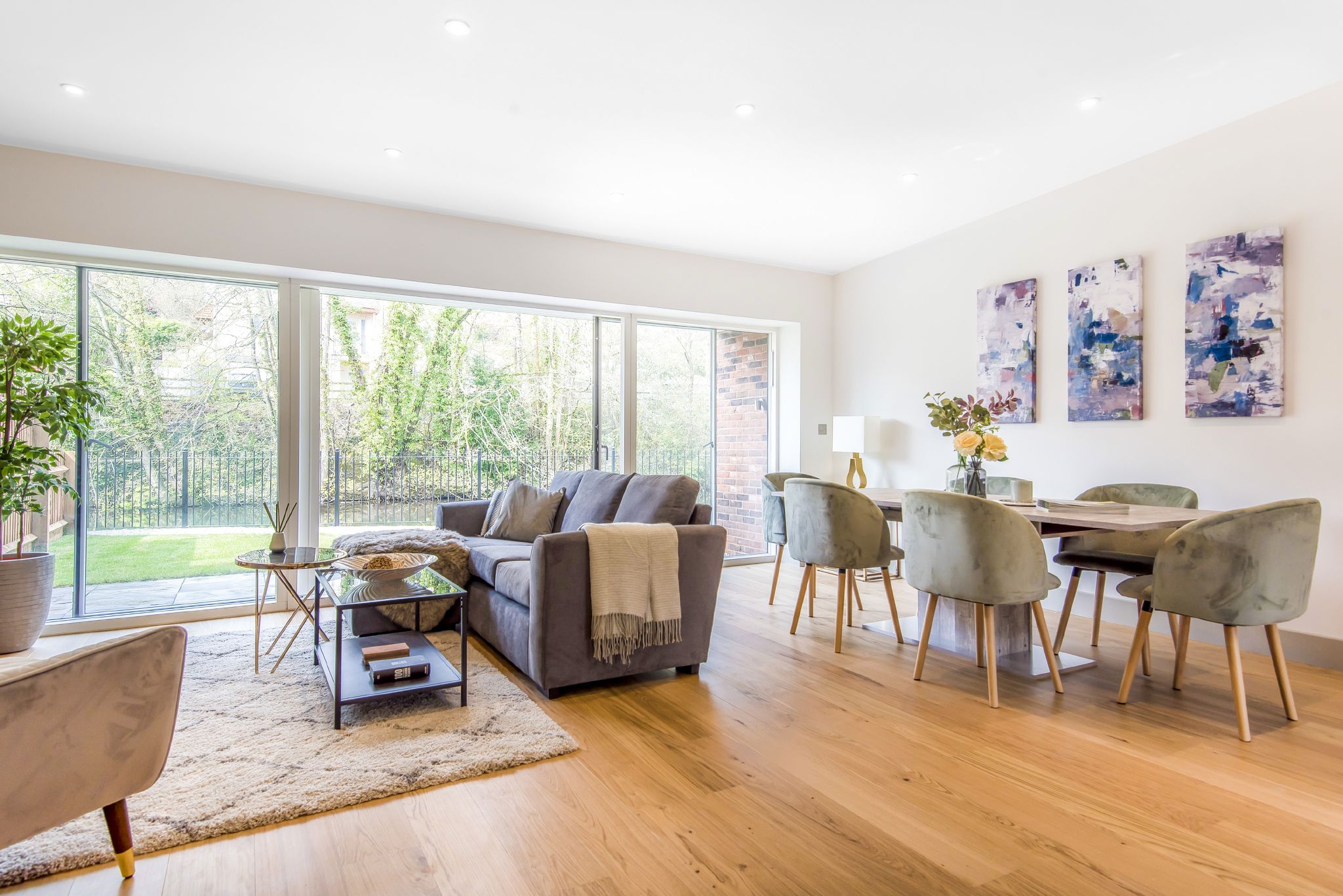 Ensuring good ventilation
High performance windows can deliver the right balance of insulation and ventilation, essential to a healthy home. Practical solutions include:
Install a variety of opening window units, including manual, remote controlled (for units installed at height, such as clerestory windows), and possibly sensor operated for 24 hour control. For smaller rooms choose top-guided units (which open to create ventilation gaps and the bottom and top) to ensure air can move both in and out of the house .

Combining large fixed units with smaller opening windows for added safety and security – install lockable restrictors to allow safe ventilation especially on upper floors.

Adjustable trickle vents to allow continuous ventilation – in the VELFAC system, trickle vents are fitted within the frame to deliver a clean and contemporary finish.
Acoustic control
Thanks to effective acoustic control, homes can now be built in locations previously thought too noisy, such as close to busy transport routes, schools or under flight paths. To keep noise to a minimum within the home:
Install windows with the correct Rw rating (the number of decibels by which a window reduces apparent noise).

Opt for triple glazing for maximum noise control, but bespoke double glazed units may be sufficient to meet your acoustic targets - the Rw32 rating of VELFAC standard double glazing, for example, can be increased to Rw41 by adjusting glass thickness and widening the glazing rebate.

Install acoustic trickle vents to maintain air flow without compromising noise protection.
High performance windows – key to the ideal indoor climate
To achieve the ideal climate in your next housing project consult your window supplier as early as possible in the design phase. At VELFAC, we can provide façade-specific advice together with practical ventilation and shading strategies. This ensures the glazing supplied delivers the performance expected, meets regulatory constraints, and can be installed on time and to budget.
The Indoor Climate Mark
All VELFAC windows carry the Indoor Climate Mark, proof that they meet all requirements for a healthy indoor climate as soon as they are installed.