The government's Affordable Homes Programme, scheduled to run from 2021 to 2026, will add up to 180,000 new properties to the UK's housing stock. This renewed focus on affordable homes will help meet demand from those unable to afford current house prices or rents, but will also play a crucial role in the government's explicit desire to kickstart the economy by encouraging more construction.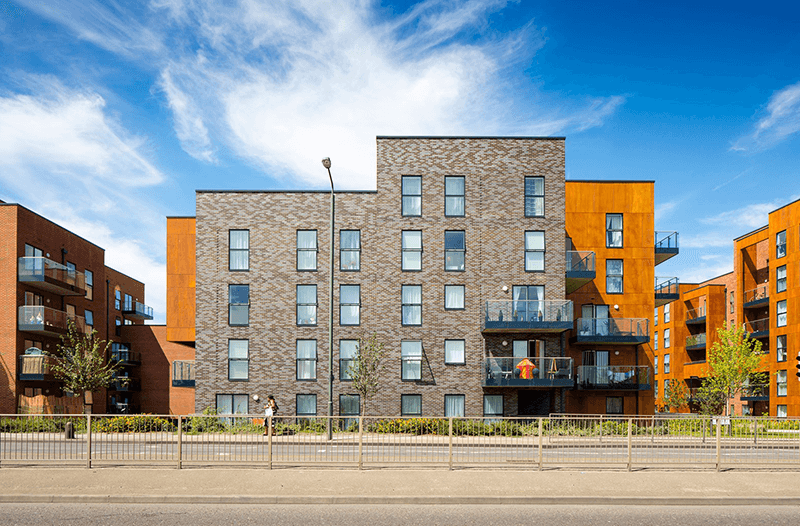 While the increased provision of affordable homes is undoubtedly welcome, the sector has achieved a mixed reputation when it comes to the quality and durability of the homes being built. As a result, a drive for more homes is also a chance to challenge assumptions that cheaper building products will suffice, and instead to realise the benefits of specifying higher quality products.
Firstly, better products have a positive impact on the residents of affordable homes. A well-built, well insulated and well ventilated home is nicer to look at, more comfortable to live in, and will deliver a healthier indoor climate free from the problems often associated with poorer quality housing such as damp, draughts or condensation. A home which is cheaper to heat and maintain is also an immediate benefit for anyone on a limited income, while the general quality of the building will sustain its market value for much longer.
It's true that better building products demand higher budgets, but this extra spend also delivers important cost savings. For example, products built to comply with key building regulations (such as Part L energy efficiency and Q security) can speed up project sign-off and minimise any costly remedial work. Better quality products are also backed by expert technical support. This ensures products deliver the performance expected, and often includes time and budget saving services such as cost consultancy, design input, performance analyses, and installation advice. The best products will offer long term guarantees and significant life expectancy, and when sourced directly from the manufacturer (rather than a third party), developers and contractors gain greater control of the purchasing process.
WHY CHOOSING VELFAC FOR AFFORDABLE HOUSING PROJECTS
VELFAC composite windows and doors are a good example. The VELFAC 200 system is widely specified for affordable housing, including developments at Avondale Square in the centre of London, innovative sheltered accommodation at Bruyn's Court in Thurrock, and major residential projects such as London's Erith Park and Catford Green. For all these projects, VELFAC was specified for a range of performance benefits including the low-maintenance aluminium exterior frame, low U-values and slim frames which maximise natural light. Good design was also considered a benefit for residents, and for the communities in which these developments were built. The inner timber window frame, for example, was used to provide a more welcoming interior, while uniform sightlines helped achieve architecturally interesting external facades, with double and triple glazing combined with no visible difference. The VELFAC system's operational life expectancy of around 40 years has resulted in greatly reduced budgets for window maintenance and replacement, especially when compared to uPVC or softwood window alternatives. VELFAC could also offer the sector-specific technical expertise required to identify the most appropriate design, performance and installation solutions.
It's clear that affordable housing will become an accelerator for economic growth in 2021 and while this is an undoubtedly positive move, it will – and should - prompt a debate about costs, standards and expectations. 'Affordable' and 'quality' are not mutually exclusive terms when building to a modest budget, and a better understanding of the benefits offered by high performance products demonstrates how much can be saved, over the longer term, despite the higher initial investment.