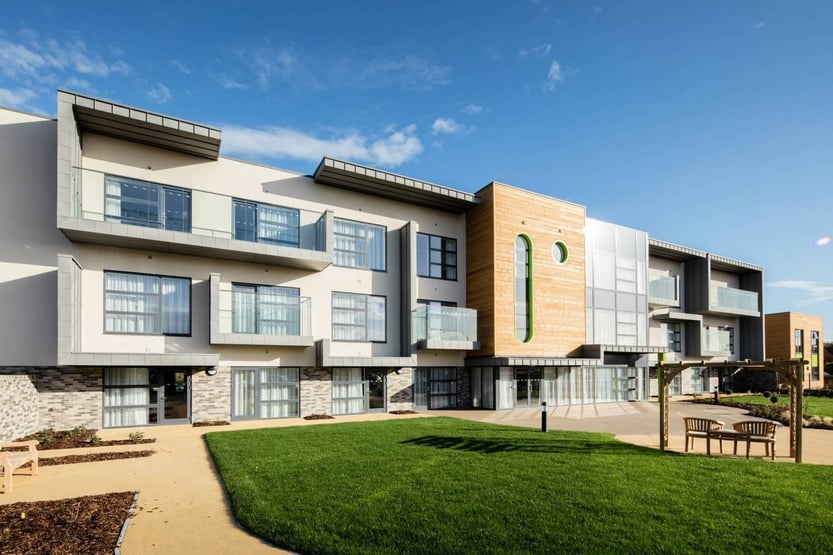 Casa-Di-Lusso is a showcase for latest thinking in care home design, where contemporary style and specialist functionality combine to deliver a highly attractive environment which also fully supports residents' varied needs.
Project information
Name: Bridgwater
Sector: Care home

Architect: Boon Brown

Specified for: Composite frame • Uniform sightlines • Low maintenance • Robust construction • Technical support • Maximum use of natural light

Window system: VELFAC 200
Commissioned by Notaro Care Homes, Casa-Di-Lusso houses a 64 bed dementia nursing home and 24 assisted living units, together with a range of communal spaces, on-site services and specialist healthcare facilities. Slim framed VELFAC glazing is used to bring warmth, comfort and natural light to Casa-Di-Lusso residents; it provides a focal point for every room, and is also installed as curtain walling and to create fully glazed sun and garden rooms.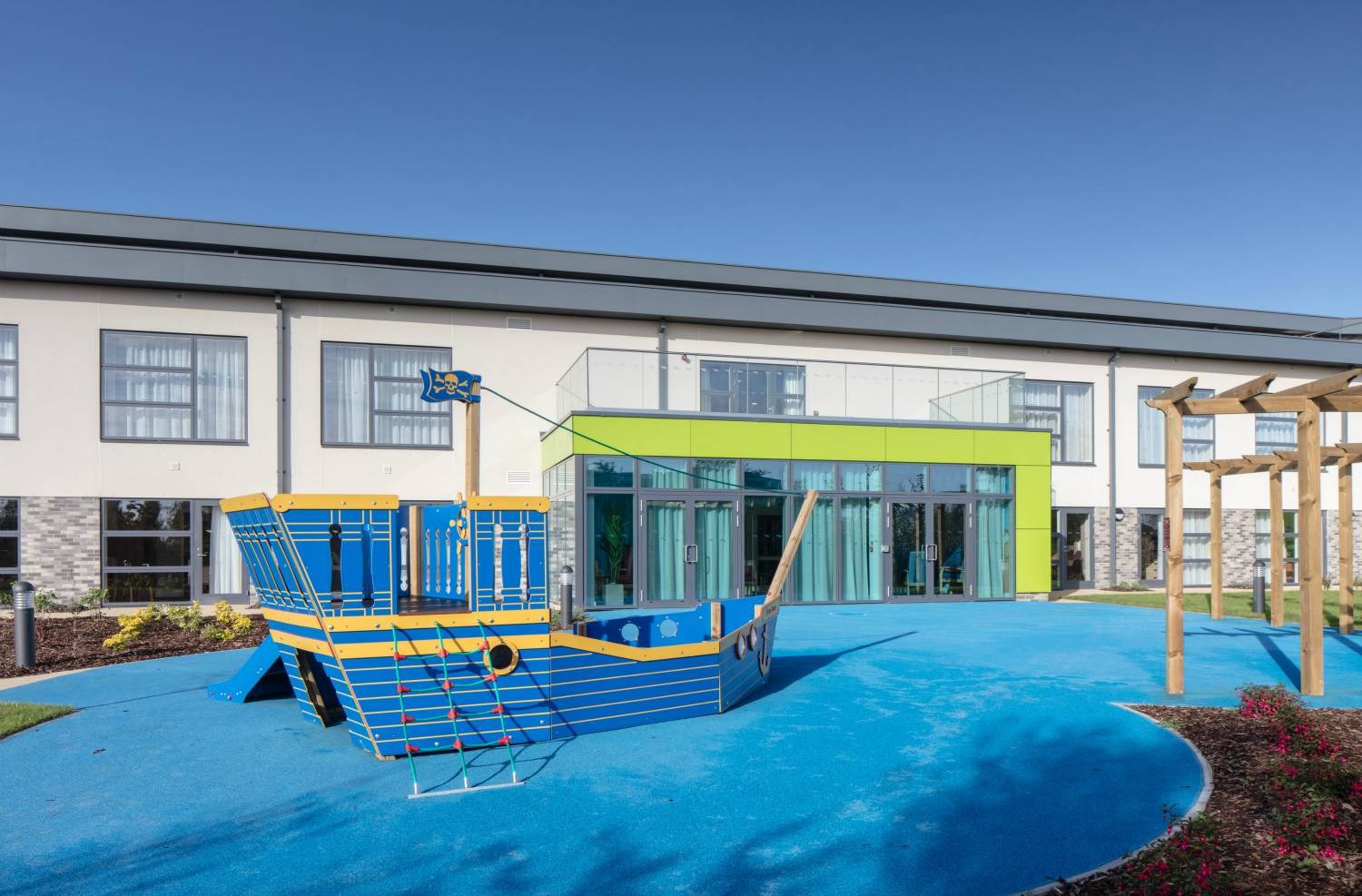 'Design driven'
'Glazing choice was design driven,' comments architect Mike Payne of Boon Brown: 'Given the building's contemporary style, we were happy to use a 'modern' system but wanted to avoid the 'commercial' feel of all-aluminium, which we felt wasn't suitable in a residential care setting. Composite VELFAC glazing provides the perfect solution, as it combines external aluminium with a timber internal frame, which we have finished in a clear lacquer.'

While the timber framing complements the home's warm and restful interior design, external aluminium frames, finished in dark grey, add further interest to a distinctive façade featuring grey and white render, cedar cladding and grey brickwork. 'VELFAC also delivers the additional benefit of identical frames for all units, whether opening or closed,' adds Mike. 'This creates a balanced façade where all casements have equal profiles, with no bulky window openings especially in areas of curtain walling.'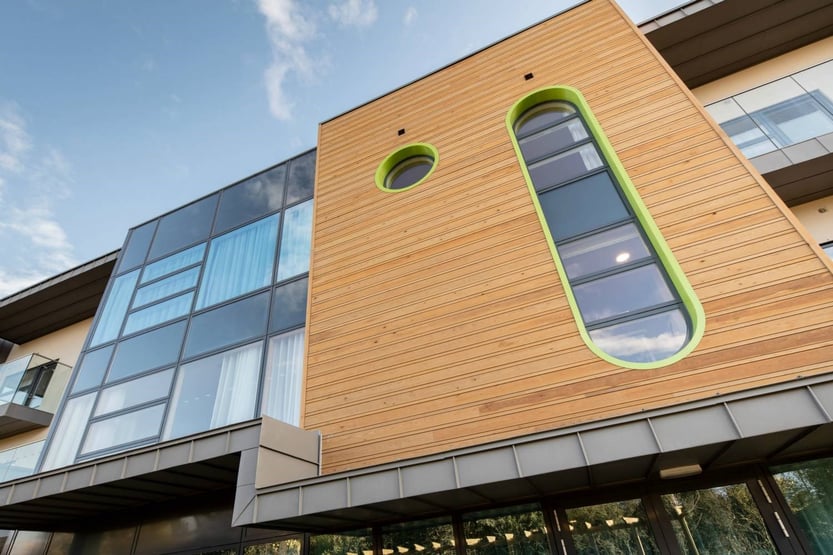 Greatly reduced maintenance
The VELFAC technical team ensured the glazing specified met the specific impact requirements for large panes installed in communal areas, and also managed solar gain according to room size and orientation. 'The robust materials used in the VELFAC system, and the fittings and ironmongery, also greatly reduce ongoing maintenance,' adds Mike. 'This is important given the building's primary use as a dementia care home.'
Considering VELFAC?
If you have any questions you are more than welcome to contact us. We are ready to help.