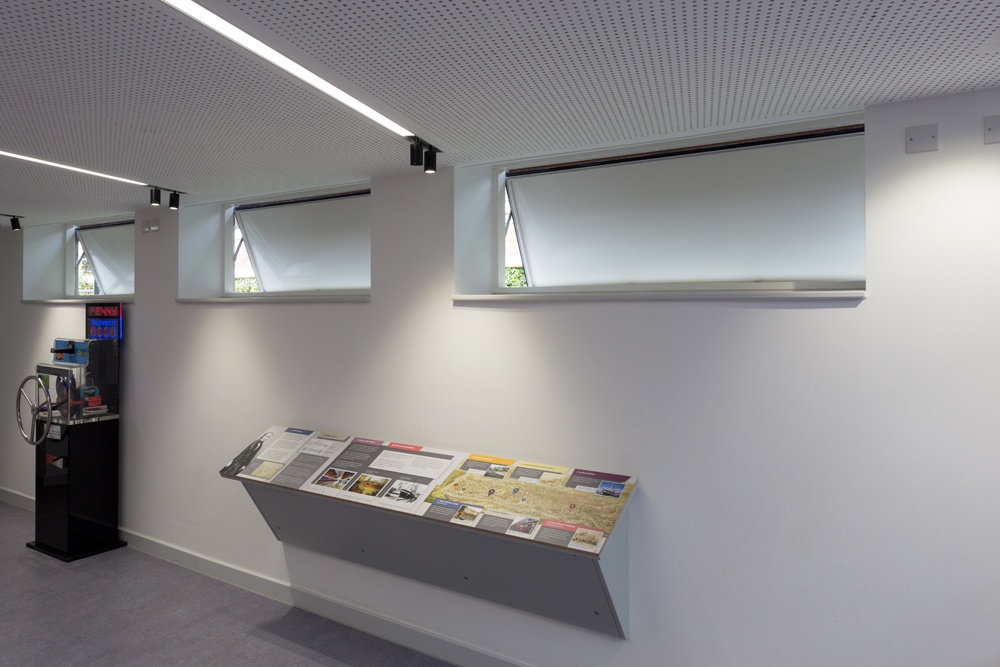 Designed by Alec French Architects, the Centre is split into two distinct parts, and combines visitor facilities (including an exhibition space, education room, and staff offices) with an Operations Centre which provides a new home for the Clifton Suspension Bridge Trust, as well as repair workshops and storage yards.
Spanning the Avon Gorge, the Grade 1-listed Bridge is both a historic monument and part of Bristol's transport infrastructure, and so the Visitor and Operations Centre has to meet a variety of needs – as does the VELFAC system. 'VELFAC windows make an important contribution to the functioning of the Centre,' explains architect Louis Lane. 'The slim frame maximises natural daylight in the offices and workshops, while a large VELFAC unit now provides staff with their main view of the weighbridge used by heavy vehicles approaching the Bridge.' This versatility (and robustness) also supports the multi-purpose design, adds Louis. 'We specified a mix of manual, fixed and powered VELFAC windows, together with VELFAC doors, and installed powered VELFAC solid aluminium panels in the education room which open automatically to improve ventilation.
A big advantage of the VELFAC system is that all units look identical, irrespective of function, maintaining the overall design concept. The composite aluminium / pine frame also allows a customised finish; internally we specified white painted timber, but external aluminium framing is finished in a brown ochre shade, complementing the copper cladding used to create a distinctive bay window outside the Manager's office.'
The Visitor Centre was officially opened by Princess Anne on June 1st 2015, as part of the Bridge's 150th birthday celebrations.