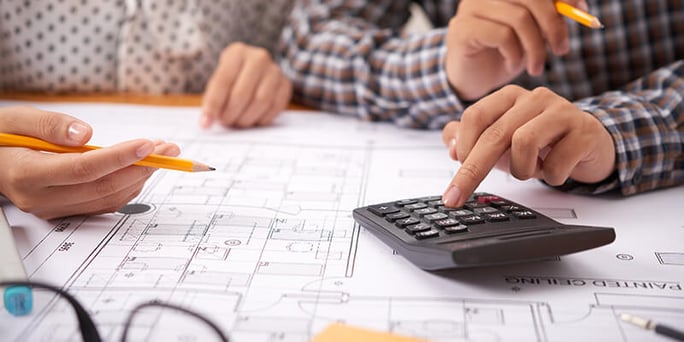 The ideal glazing specification should represent the best combination of product, performance, compliance and budget. Achieving this ideal, however, demands specific expertise especially when specifying high performance windows. A specification which is too broad could compromise architectural intent (if adjustments are required), and run the risk of possible non-compliance and associated budget overruns. It's therefore vital that glazing products are backed by expert support, and early consideration should be given to check that your potential supplier can offer the following:
Early engagement and long term support:

A supplier should encourage early stage discussions in order to identify, as soon as possible, the windows and doors which can deliver design vision

, and meet performance and budget targets. Proactive support should continue throughout the project, through to post-installation.



Façade-specific design:

Window by window specification is essential to ensure compliance with standards such as Secured By Design, for example, or to support cleaning and ventilation strategies. This type of detailed planning further improves budget control and scheduling, and minimises the risk of non-compliance which can lead to costly and time-consuming remedial work.



Expert installation advice

: As well as determining an overall installation strategy, your supplier should highlight any specialist installation requirements as early as possible. This will ensure appropriate structural support, installation equipment or site access is in place, and also that the impacts of these requirements on budget and timescales are understood in advance.



Technical design support:

This should be offered from the pre-tender stage, and include services such as window interface detail development, structural calculations, and design drawing packages. This should be supported by ongoing post order design works, with dedicated Design Partners providing services which guarantee accurate specifications together with all the calculations required for regulatory compliance.


More than just specification support
At VELFAC, our design consultancy is more than just a specification support service. By working closely with the architect, contractor and client right from the start, our design consultants make sure the glazing selected meets aesthetic, installation, regulatory and performance goals. We can also make sure that the final building fully exploits the impressive benefits that the VELFAC system has to offer, resulting in a project which meets the needs of every stakeholder.
Discover how VELFAC can support your project design and specification here.