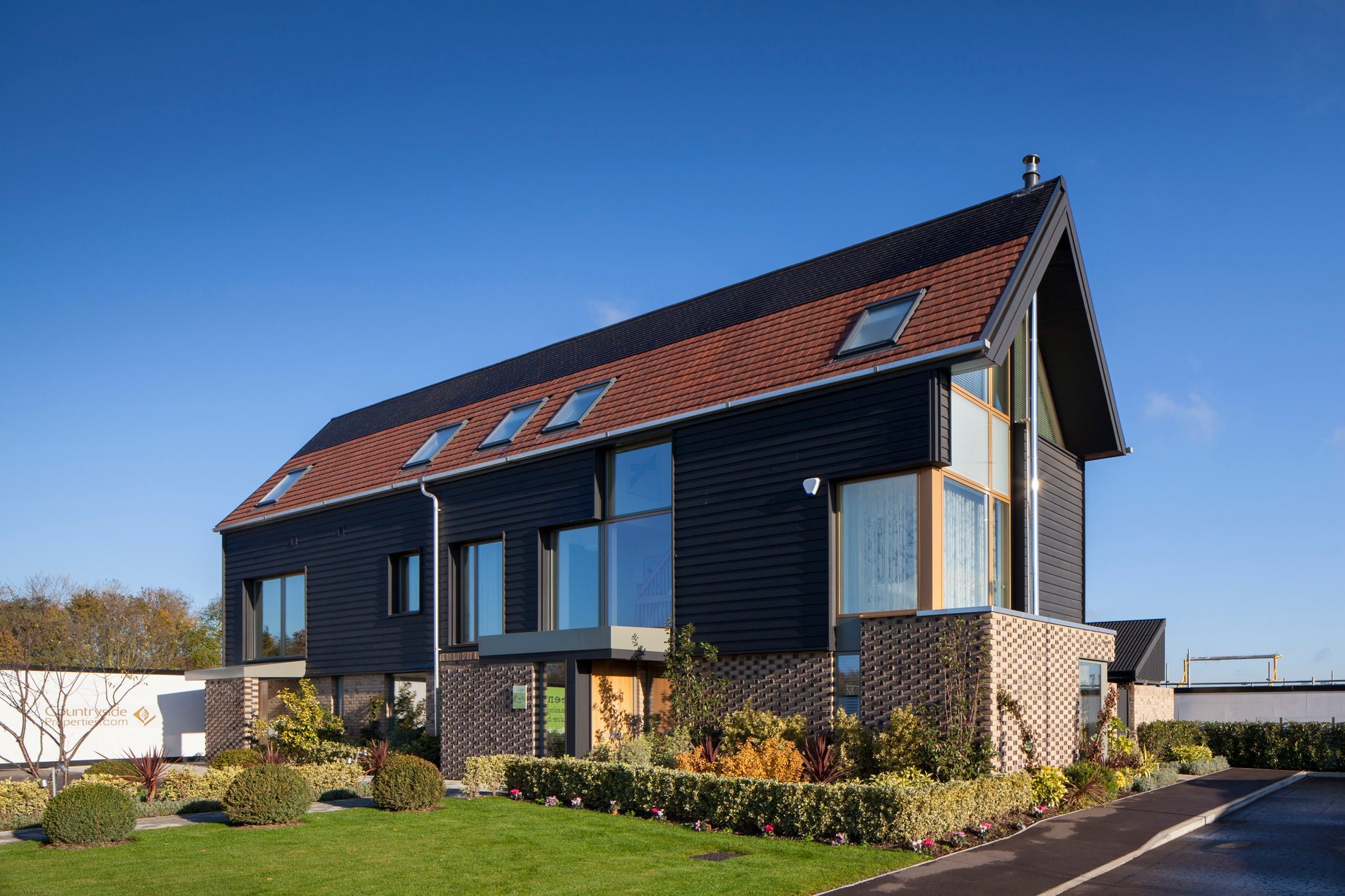 Home to over 5,800 people
Great Kneighton will be home to over 5,800 people, living in over 2,500 properties ranging from one-bedroom apartments to six-bedroom homes - and a lot of them featuring VELFAC windows and doors.
Innovative design
Great Kneighton is attracting much attention for the innovative design of the homes being built, and the site's emphasis on sustainability – both characteristics of developer Countryside Properties, a longstanding VELFAC client, and renowned for its commitment to the building of high quality, energy efficient properties designed to improve quality of life. At Great Kneighton, for example, many of the homes deliberately exploit the VELFAC slim frame design to maximise natural light while also enjoying the exceptional levels of insulation – both thermal and acoustic – that the VELFAC frame design can provide. With its uniform sightlines, VELFAC glazing also delivers the seamless, stylish and contemporary finish demanded by the Great Kneighton vision, while the versatility of the system allows the same window style to feature
across a wide range of different house and apartment designs.
Sustainable from cradle to grave
VELFAC glazing also meets Countryside's demanding sustainability criteria, and inparticular the use of renewable, sustainable orrecycled building materials wherever possible. The VELFAC composite frame features FSC®-certified pine sourced from managed forests, and 50% recycled aluminum; windows are produced using a low energy manufacturing process, and are also backed by a 'cradle to grave' analysis of environmental performance, providing further evidence of the system'sexcellent environmental credentials.

19,500 m2 of windows
In addition to meeting design and performance specifications, the VELFAC team is also managing the staged delivery of over 19,500m2 of windows to date – a major undertaking and one which requires considerable advance planning, together with skilled project management, to ensure windows arrive on schedule, and at the right location. As Catherine Brooking, Countryside's Associate Director of New Homes and Communities commented: 'The success of the project dependedon VELFAC's ability to schedule the design and delivery of a high volume of windows; not only are we happy with the product and its capacity to meet a very wide range of design and performance criteria, but also with VELFAC's performance as a supplier, given that this is one of Europe's largest building developments.'
See more: here