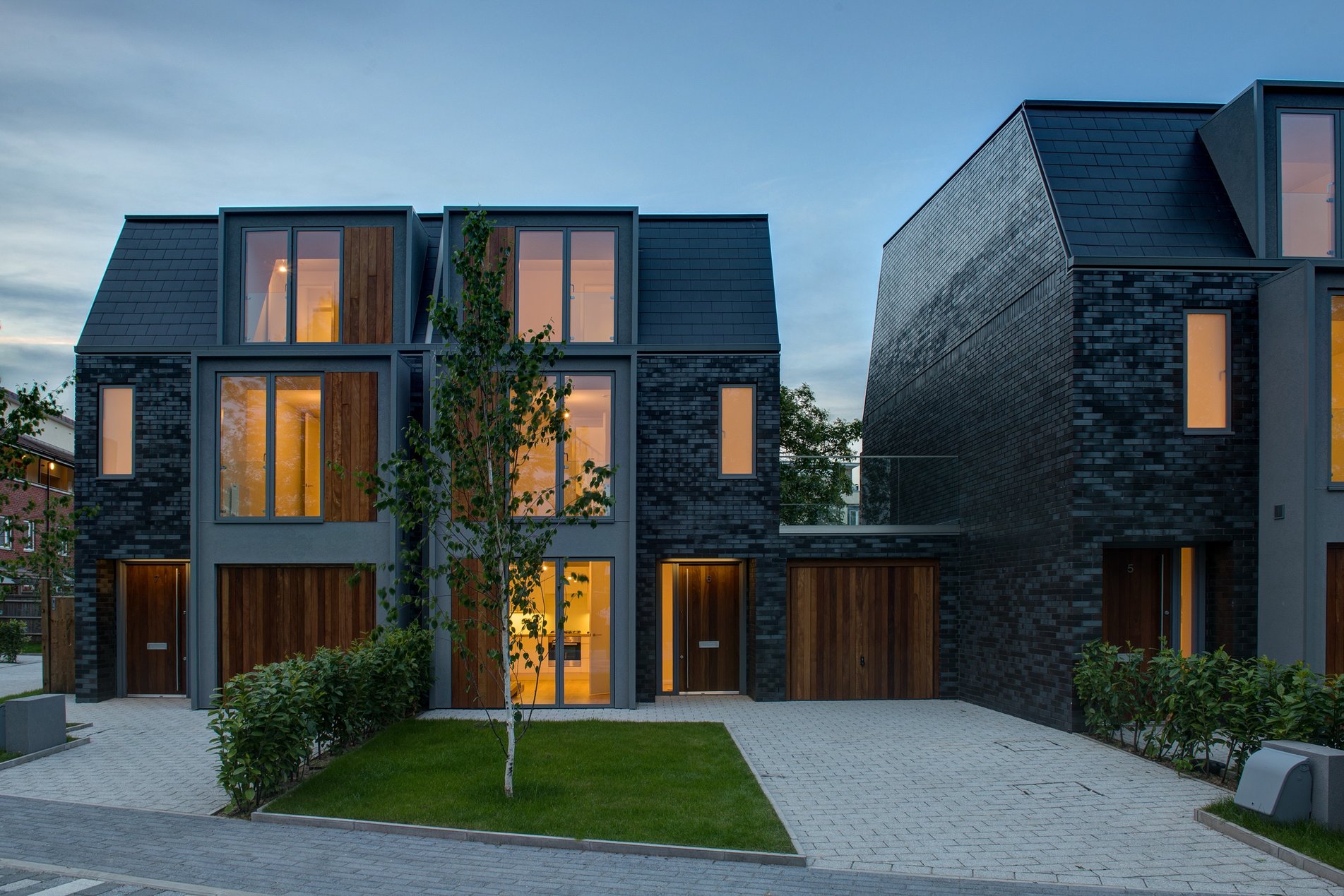 Contemporary design, adaptability and sustainability are key drivers for Greenfield Place, Hayes, a group of 14 eco-homes from homebuilder Latis Homes. As 'light and spaciousness' were fundamental to the overall concept, VELFAC windows were specified for the project, chosen both for the system's impeccable environmental credentials and stylish design.
Attention to detail
Greenfield Place fully exploits the core benefits – and values – of the VELFAC system, and of Latis Homes, explains Director Robert Luck: 'We specified VELFAC because of the attention to design detail, quality of manufacture and performance of the product - all core to our holistic, design-led approach.' Every property features 60 per cent glazed external walls, comprising primarily floor to ceiling windows and patio and balcony doors. The slim VELFAC frame is used to maximise natural light within each property, further reducing the running costs of these highly energy efficient homes. Excellent thermal insulation was also part of the brief, and the low U-values delivered by every VELFAC unit ensured impressive low energy performance, which helped the development achieve the Code for Sustainable Homes standard.
Clean, minimalist design
Uniform sightlines across all window units further emphasise the clean, minimalist design, with the VELFAC composite frame an ideal match for the distinctive materials specified for the build. External aluminium, finished in mid-grey, complements a façade design which brings together grey render, soft grey brick and deep-grained cumaru timber panelling. Internally, the VELFAC pine frame is finished in a simple clear lacquer, enhancing the spacious interior and adding to the contemporary feel.
Greenfield Place has been accredited by both Lifetime Homes and Code for Sustainable Homes, and was also the Silver Medal Winner in the 2014 WhatHouse? Awards, in the 'Best House' category. 'Our design team were impressed with the level of service offered by VELFAC,' adds Robert, 'and we look forward to developing our relationship further into the future.