The versatile VELFAC composite system is fully exploited at Lime Grove, Ashford, an award-winning development of nine detached houses in six house designs.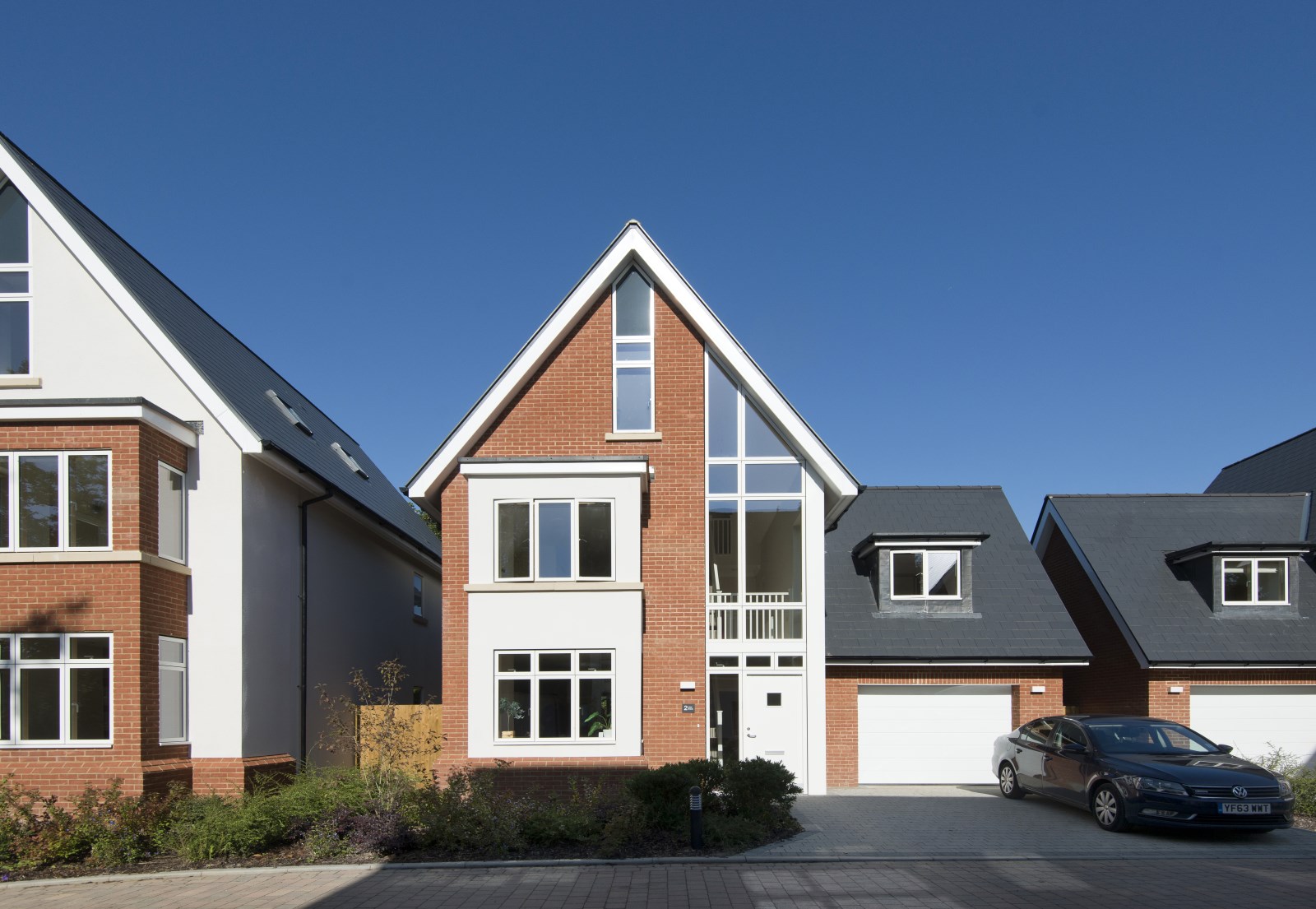 Built by Kingston Homes, Lime Grove deliberately reflects the architecture of local Edwardian town houses in designs which combine the traditional and contemporary in a mix of building materials including brick, render and cedar cladding.
VELFAC windows and doors feature throughout Lime Grove, installed in simple and traditional frame designs and distinctive triangular units, and used to create dramatic triple height glazing on the front façade. Design versatility, and product quality, were key reasons why the system was specified, explains developer Mark Kingston: 'We pay great care and attention to design, and at Lime Grove it was critical that the finished houses matched the vision of our architect (Lee Evans Architecture) who wanted a blend of traditional and modern. The slim VELFAC frame maintains the sleek, minimalist lines we wanted, and allows light to flood the interior. The external aluminium framing also creates a stunning impression, and delivers a much more pleasing aesthetic than a bulkier uPVC alternative.'
The inner VELFAC timber frame, finished in a clear lacquer, complements and enhances the airy open-plan interior, with patio and bi-parting glazed VELFAC doors bringing additional light through the rear facades. The system's excellent energy performance allows maximum use of glazing without concerns about draughts, energy loss or cold spots close to larger glazed areas.
Not surprisingly, Lime Grove residents are delighted with the development and with the VELFAC system: 'They are very pleased with the build quality,' says Mark. 'They really appreciate the difference when 'top of the line' products such as VELFAC are installed, and for this reason we are continuing to use VELFAC windows and doors in our next project, Bay View, a development of 10 luxury apartments in Hythe where the windows will be used to fully exploit the view across the Channel.'
The success of Lime Grove was recognised at the LABC Building Excellence Awards 2015 where it was awarded 'Best New Small Housing Development' in the South East Region.