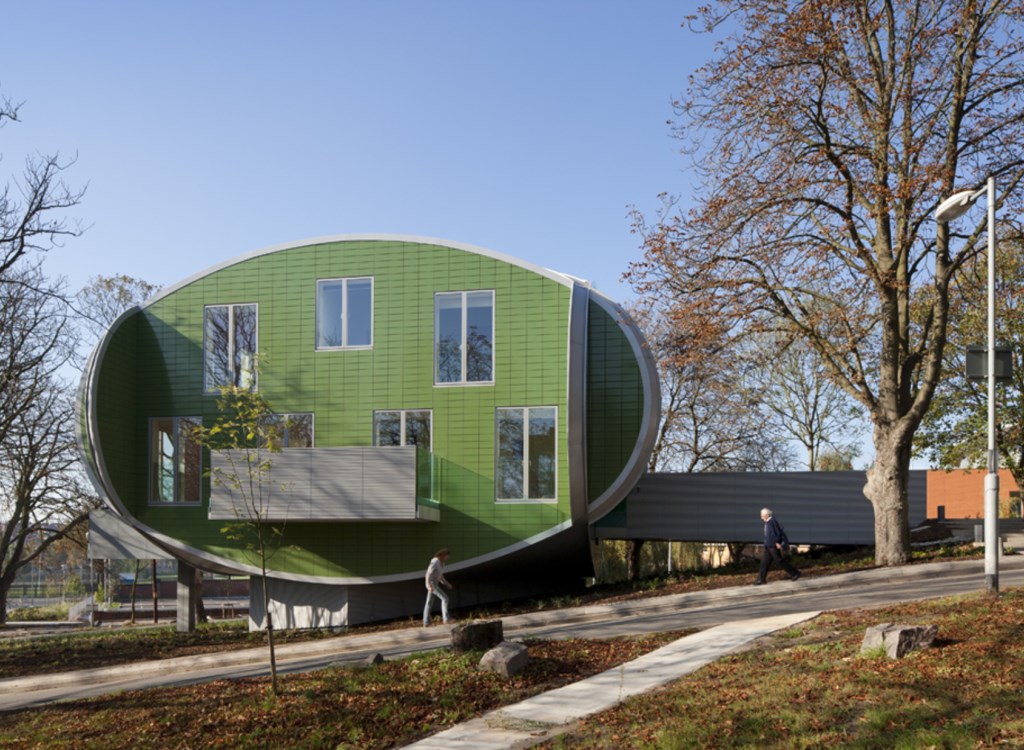 Sited in the grounds of Nottingham City Hospital, Maggie's Centre is a two-story, floating oval 'tree house' built by the Maggie Keswick Jencks Cancer Caring Trust, and conceived by architect Piers Gough of CZWG in collaboration with designer Paul Smith.
VELFAC glazing features on every facade, enhancing the tree-house effect by providing views in all four directions, with branches of nearby trees deliberately within reach when windows are opened to their full 90º extent.
The aluminum external VELFAC frame echoes the pale gray steel soffits curving around the external facades, while the slim framed windows maximise natural daylight transmission. Internally, white painted pine frames complement pale walls, wooden floors, and vibrant soft furnishings.
The Centre was opened in November 2011; it was a regional winner in the RIBA 2012 Awards, and was shortlisted for the 2012 WAN Healthcare Awards.