Modular construction is becoming more popular as a building strategy in many of our key market sectors, especially inner city residential and mixed-use developments, student accommodation and healthcare facilities.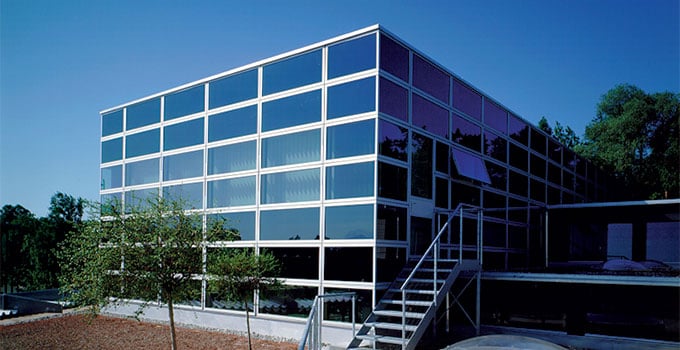 While prefabrication has long been associated with temporary structures, quickly built, modular construction now has a reputation not only for speed and efficiency, but also for higher quality buildings which are sustainable and energy efficient. Part of this shift results from the specification of high performance building products which meet the specific manufacturing demands of the modular approach.

The benefits of modular construction are well documented. By manufacturing much of a build off-site, developers can improve quality control, reduce delivery times, achieve impressive economies of scale and dramatically increase productivity. Technological advances are also encouraging increasingly ambitious off-site construction strategies. While a simple steel, timber or concrete frame remains the key modular component, design, development and installation of fully fitted, functional rooms – even in highly specialist contexts such as hospitals - demonstrates the real potential for this fast and effective building method.

This growth means significant opportunities for building product manufacturers able to supply solutions compatible with modular construction, which is why VELFAC windows are often considered for use in modular build projects. Our unitised approach to product delivery means that our composite aluminium/wood windows and doors are fully glazed and finished in our own factories before being dispatched to site. This approach significantly de-risks the supply chain. Raw materials are sourced upfront, while quality assurance and performance testing is built into the manufacturing process. By retaining production completely within our factories, there is no reliance on outsourced suppliers such as fabricators, for example, reducing the risk of potential delays or quality issues.

All our standard units are therefore ready to be fitted into modular components, as was the case at the Alder Hey Children's Hospital in Liverpool. Here, much of the build was completed using pre-cast load-bearing panels with VELFAC windows already installed, made at Laing O'Rourke's own factory and delivered to a very demanding timescale. Projects such as Alder Hey have also helped VELFAC establish a reputation for expertise in modular construction, and as a result we work closely with our clients to ensure our supply fits seamlessly with often challenging production schedules.

Despite a chequered history, modular construction is now revolutionising the speed, cost and quality of new build projects. By specifying building products already suited to modular construction, specifiers can streamline the building process even further, while ensuring the products installed are already designed to deliver the levels of performance expected.