Demand for aluminum / wood curtain walling is growing in the housing sector, driven by the low energy performance of a composite system, and by its price competitiveness when compared to all-aluminium alternatives.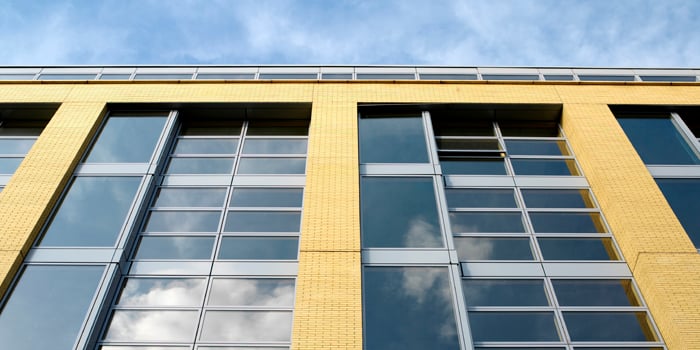 Curtain walling is the focus of significant regulation however, as it is a major area of complaint for the NHBC, and so sourcing NHBC-compliant products from the outset is vital when specifying a curtain walling solution.


by VELFAC Sales Director Andy J Cook:
"At VELFAC, we have seen a significant increase in our curtain walling sales, not just because the VELFAC system combines performance, style, and competitive pricing, but also because we are one of the very few (if not the only) manufacturers with CWCT test results that can satisfy Chapter 6.9 of the NHBC Standards. This is particularly relevant to any area of glazing which passes over floor slabs which has to demonstrate CWCT-specific levels of weatherability performance. VELFAC and CWCT have worked closely together over many years to develop testing rigs and testing sequences designed to push the VELFAC product range to its limits, thereby generating impressive performance data which meets NHBC Chapter 6.9 Standards, a rare achievement for a window manufacturer. This means that the VELFAC system can withstand even those climatic conditions defined by NHBC as 'very severe' in terms of air, wind and water resistance.
Specifying VELFAC glazing for curtain walling therefore gives specifiers a serious advantage. Already renowned for its contemporary styling and uniform sightlines, VELFAC now offers an unrivalled level of regulatory adherence in terms of performance. As a manufacturer, we also have the necessary controls already in place throughout the factory process and in design documentation, and can provide a 12 year warranty, one of the best on offer from any window supplier. VELFAC glazing therefore not only delivers energy efficient, architecturally stunning curtain walling – at a price equivalent to all-aluminum - but also guarantees levels of NHBC compliant performance."