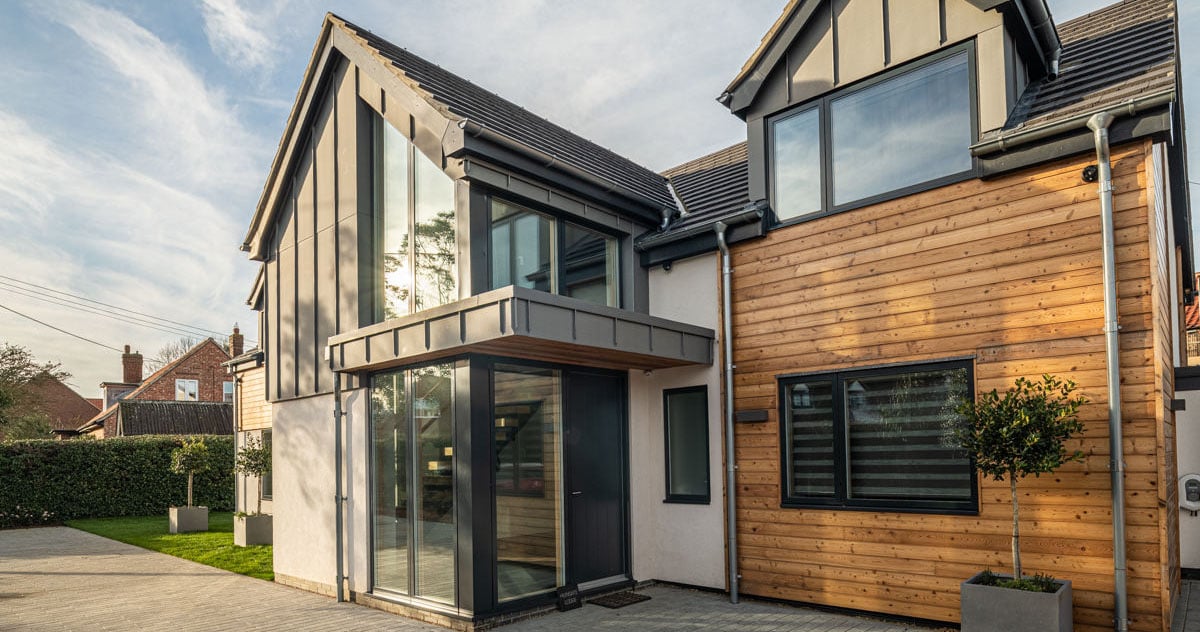 It's hard to believe that Hungate Lodge was once a dowdy bungalow with windows which took little advantage of a beautiful coastal location. Now fully renovated, the Lodge is clad in white render, timber and seamed zinc, with triple glazed VELFAC composite windows adding contemporary style, impressive thermal performance and expansive views over the sea.
Project information
Hungate Lodge, Old Hunstation
Sector: Renovation

Specified for: Contemporary design • Composite frame plus specialist anti-corrosion coatings • Excellent insulation • Low U-values

Window system: VELFAC 200
It took a lot of work to turn Hungate Lodge into a beautiful, low energy seaside home, says owner Dave Gambell: 'We extended the sides, added a new full height porch and made more of the loft by converting existing roof lights into dormer windows, some with full height glazed doors and Juliette balconies. This instantly improved the aspect of the bedrooms, which previously had windows which overlooked our neighbours. We also raised the height of the single storey rear extension, installing a patio door with side panels at ground level, and a triangular window feature above which now rises into a new gable roof.'
External VELFAC aluminium frames are finished in anthracite grey, and feature an enhanced anti-corrosion coating to prevent damage from salt-laden winds, an important benefit which also influenced Dave's choice of ground floor patio door: 'We had planned on installing a bi-fold door but couldn't find a supplier able to add an anti-corrosive finish,' he says. 'As a result we chose a VELFAC casement door instead, flanked by fixed glazed panels, which looks great and is probably more practical.'
Internally, the timber VELFAC frames are finished in a clear lacquer to match wood-look floors: 'We felt natural wood was the right finish for a 'rustic' beach house,' says Dave, 'and clear lacquer is very durable and rarely needs recoating.'
Project images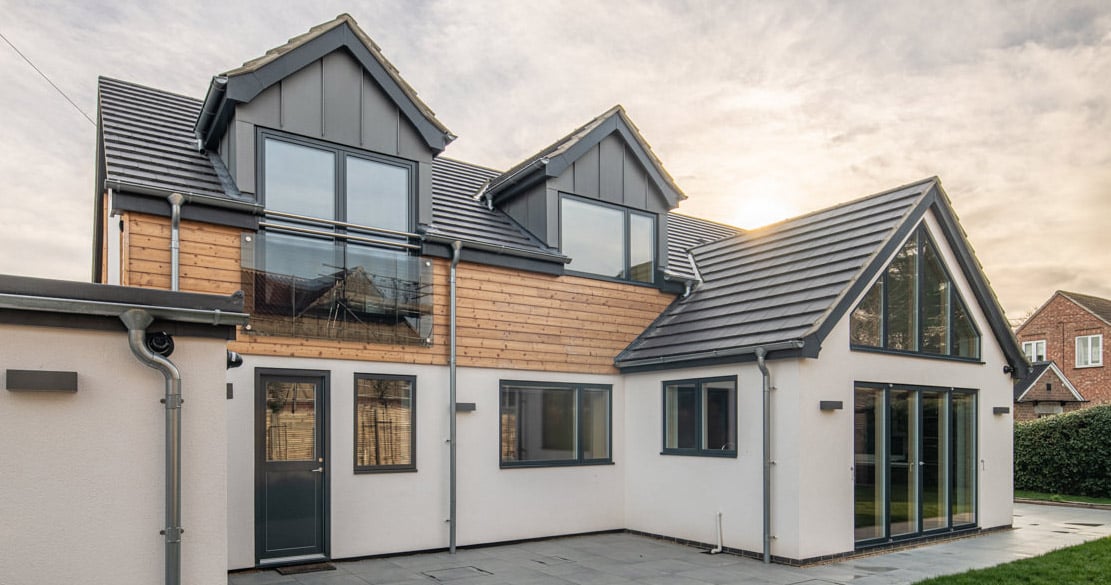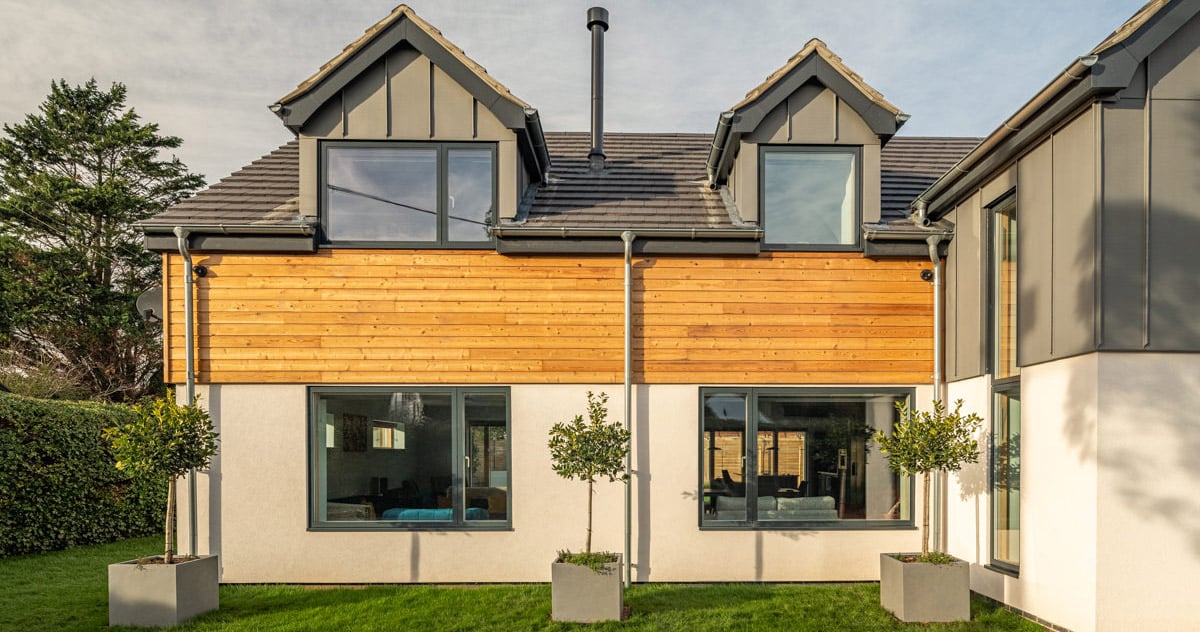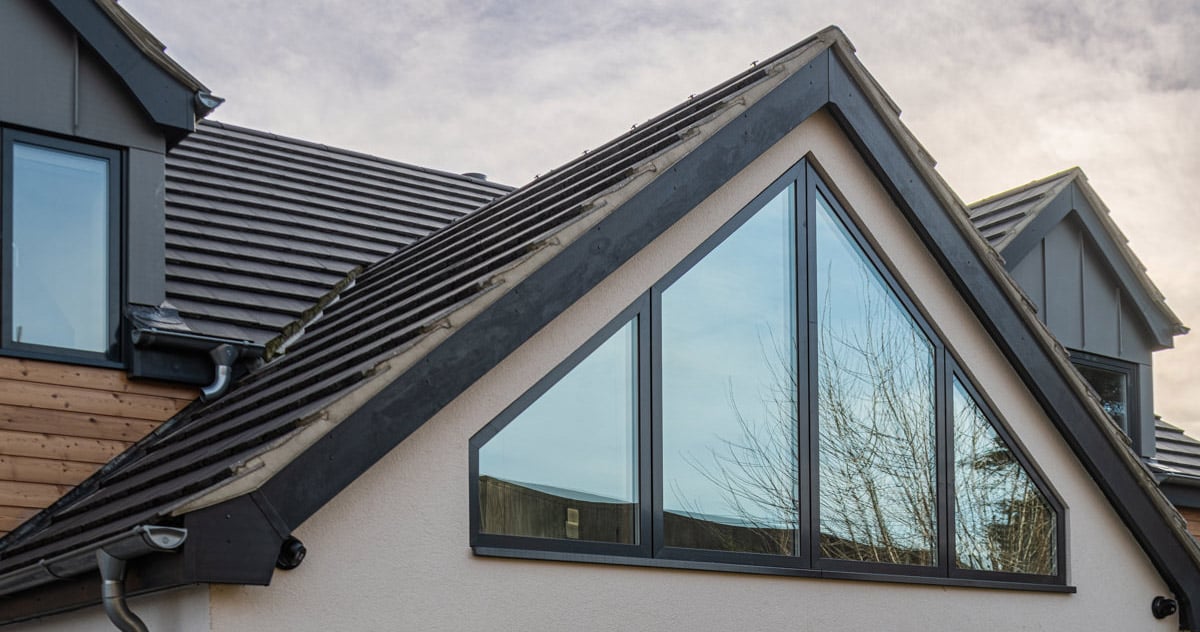 Dave is an experienced consulting engineer, specialising in sustainable builds, so was already familiar with the VELFAC composite system when deciding which windows to choose for Hungate Lodge. 'I've seen VELFAC windows and doors installed in literally hundreds of projects,' he says, 'and though my professional focus is on energy targets and U-values, I also really like the look of the system, especially the slim sash design.'
To help meet a target U-value for the Lodge of below 1W/m2K, Dave specified VELFAC triple glazing, with U-values of 0.8W/m2K: 'Given the added performance of triple glazing, the extra cost was not that great in the context of the whole project,' he adds. The house faces north west, and is shaded by trees, so glass coatings weren't required to modify solar gain, and in fact the long thin windows in the extended porch are designed to actively generate heat: 'They help turn the porch into a solar reservoir for the rest of the house,' explains Dave, 'and work as part of our new MVHR system.'
Before specifying, Dave talked through his project, and saw window and door samples, at the VELFAC HQ in Huntingdon, and he was also given technical support to ensure installation went smoothly: 'Retrofitting windows always raises issues as every opening is slightly different and probably needs a non-standard solution, so it was useful to have VELFAC's help when confirming exactly what was needed.'
Dave and family are now enjoying their newly renovated home, their new windows, and some great views: 'The large windows installed in the rear extension have proved particularly successful,' he says, 'and we can now enjoy watching the sun setting over the Wash.'
Considering VELFAC?
If you have any questions you are more than welcome to contact us. We are ready to help.