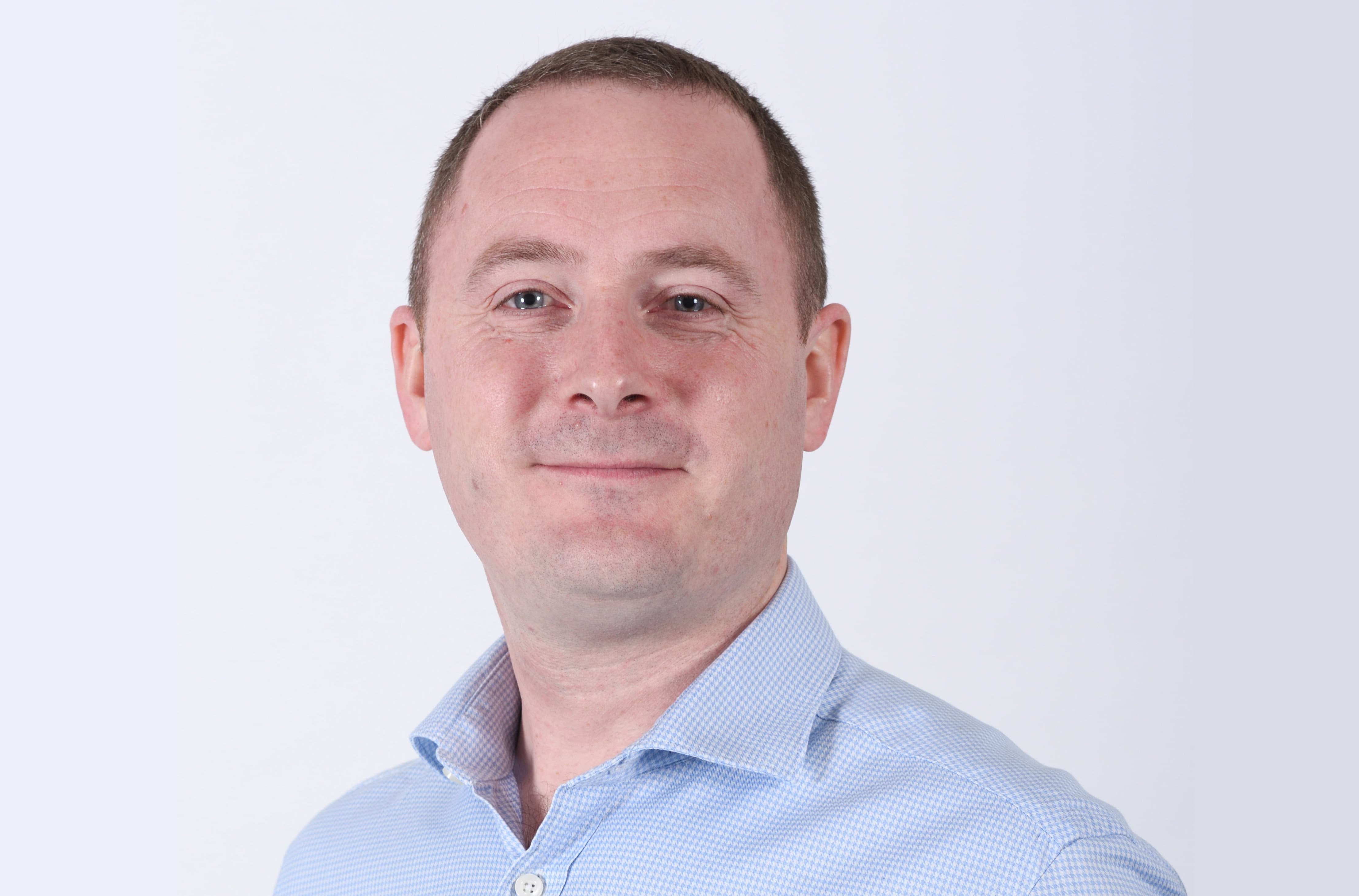 Already standard in much of northern Europe, triple glazing is increasingly installed in homes across the UK. Partly a response to rising energy costs, the shift to triple glazing is also driven by the latest Building Regulations, recently updated to support the UK Government's aim to achieve 'net zero' by 2050.
So what does this mean for self-builders and renovators? We ask Ollie Chisman, Director of the Domestic project team at VELFAC windows, for his insights.
What is 'net zero', and what does it mean for self-builders?
To achieve 'net zero', the amount of greenhouse gas produced by human activity in the UK must equal the amount removed. The construction industry is a major emitter of greenhouse gasses and so the UK Government is looking at ways to reduce these emissions by using more sustainable building products and practices, especially in housebuilding and self-building.
What does this mean for double glazing?
The Government has set challenging new performance standards for windows installed in new build properties, including self-build homes, which are set out in the Future Homes Standard. For example, the current maximum U-value for a window (the measure of heat loss) is 1.2W/m2K, but this will drop to 0.8W/m2K in 2025. This lower U-value target is easily met by triple glazing but not by double glazing. As a result, self-builders are already starting to specify triple glazing for their homes, a trend which will accelerate as we get closer to the 2025 deadline.
It might seem obvious, but what's the difference between double and triple glazing?
Both double and triple glazed windows feature glass panes inserted in parallel into a frame and separated by cavities filled with gas (VELFAC window cavities are filled with argon, a transparent and completely harmless gas). Often called 'Scandinavian-style windows', because of their widespread use in colder countries, triple glazing features three glass panes and two gas-filled cavities and as a result provides much better insulation than double glazing.
What are the key benefits of triple glazing?
Triple glazing significantly improves energy efficiency and sound insulation. Rooms are warmer all year round, with no down draughts or cold spots near the windows. On a triple glazed window, the internal glass surface stays at an even temperature all year round whereas double glazing will feel cooler in the winter. For even greater comfort VELFAC applies a specialised coating to glass panes in its standard triple glazed windows to actively reflect heat back into the room.
Any disadvantages?
Triple glazing is significantly heavier than double glazing, so self-builders need to work with their architect or builder to make sure the structure of their home can support the extra weight. This also means that it's not always possible to swop double for triple glazing in an existing property without structural modifications. And remember, to enjoy the low energy benefits of triple glazing the rest of the house must also be energy efficient - well insulated walls, roofs and doors all help conserve heat and keep bills low.
But it must be more expensive?
Not as much as you might think. The initial investment for triple glazing is normally around 10% to 20% more than the equivalent double glazed product. With the rising cost of energy we believe it has never been a better time to invest in the latest high performance technology. We advice our customers to ask for a triple glazed option during the quotation process so that they can make an informed purchase.
Does triple glazing need specialist installation?
Yes, as no matter how impressive a window's U-values, performance can be compromised by poor quality installation. Find an installer who is trained to fit triple glazing, and who has access to the equipment required to handle heavy triple glazed units, both to move units around a building site and to lift them into position. Your installer must also use certified sealing components to ensure every window delivers the energy efficiency performance expected. Your best bet is to use an installer approved by your window supplier. VELFAC, for example, runs a specialist training centre for its network of Approved Installers, where hundreds of window experts every year receive training in the installation VELFAC triple glazing and in the use of high quality sealants such as those from leading provider CPG Illbuck UK, with whom VELFAC has a long working relationship.
What should I look for when considering triple glazing suppliers?
Look for a major company with a long track record of triple glazing manufacture. As triple glazing is widely installed across the Continent, many leading UK suppliers (such as VELFAC) are also well known European brands. Established suppliers offer greater reliability when it comes to supply and delivery, and their pricing is often more competitive because they offer triple glazing as a standard product (this is important, because not all double glazing manufacturers also make triple glazing). Because of its weight, triple glazing also needs stronger hinges, handles and other accessories which an established supplier can provide - double glazing accessories may not be robust enough.
See for your self
VELFAC triple glazing - 3 real life stories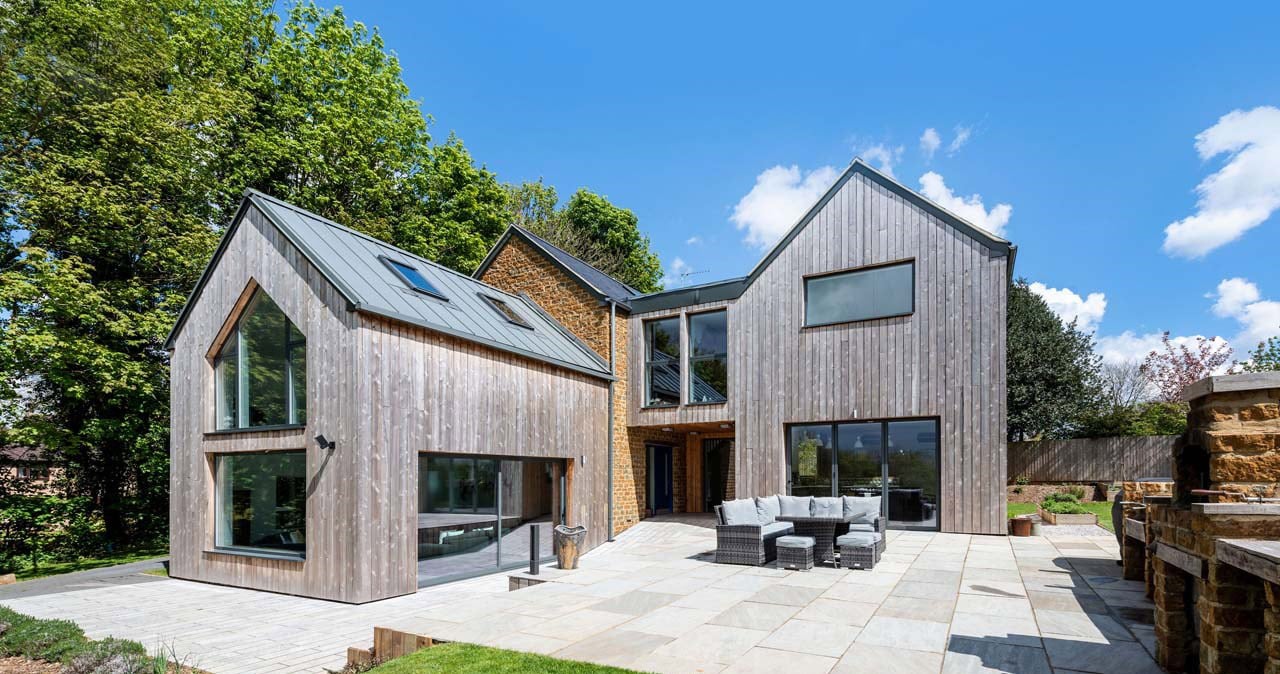 VELFAC composite triple glazing combines distinctive Scandinavian style with proven low energy performance - read more about our triple glazed solutions in some of our latest case studies:
Barn-style Family Home
'The performance of the windows is phenomenal,' comments self-builder Tom Edwards: 'They are draught free and the internal pane never feels cold.'
The Pavilion
VELFAC triple glazing delivers a minimalist aesthetic, insulation and air tightness to ensure this 'glass house' is both comfortable to live in and energy efficient.
The Birches
Homeowner Richard Herrington says: 'We opted for triple glazing to add extra weather protection, given the exposed location, and to improve thermal and acoustic performance.'
Do you need help?
If you have any questions you are more than welcome to contact us. We are ready to help.