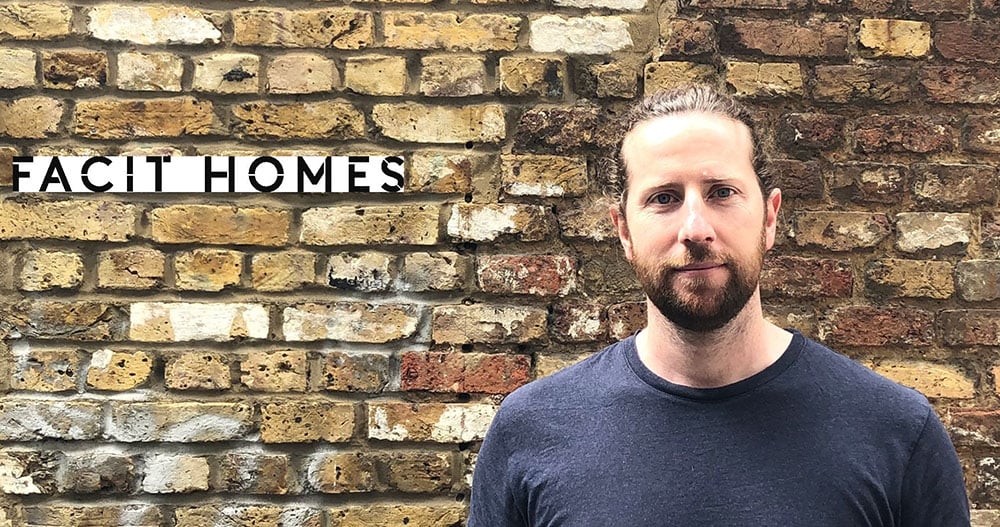 Facit Homes is an award-winning UK design and build company which creates contemporary, low carbon homes using digital manufacturing techniques, turning 3D digital models into building components which are quickly and efficiently assembled on site. Although every Facit Home is individually designed, they are all underpinned by highly engineered systems together with a number of 'core components', one of which is VELFAC composite triple glazing.
In fact VELFAC windows and doors have been installed in every Facit Home the company has built since it was launched, 14 years ago. We ask Facit Homes Director Rhys Denbigh to tell us more:
What is a Facit Homes client looking for?
Our clients want a high quality, low energy, distinctively modern home designed specifically for their needs, their location and their budget. We call it a 'turn-key solution for your dream home' as we provide all the services, skills and knowledge required, from planning permission through to interior design. Our clients want to live as sustainably as possible, but without compromising the design of their home. As a result, not only do Facit Homes set new benchmarks for energy efficiency but they also look great, with a contemporary aesthetic which emphasises daylight, big windows, innovative facades and natural materials.
When did you first start working with VELFAC and why?
We've been working with VELFAC since Facit Homes was founded, over 10 years ago, mainly because we liked the design and quality of the products, and as we felt that our brand values - quality, sustainability and value - were closely aligned, and still are. When we started Facit Homes VELFAC was also a pioneer in the design and manufacture of triple glazing, something rarely seen in the UK but a product we wanted for our homes. As a result, VELFAC triple glazing has been installed in every Facit Home that we have built and we now know the VELFAC system inside out. It's tried and tested, and we've perfected the detailing so that it integrates perfectly within the 'Facit Chassis™', the advanced timber structure underpinning every home. We've even created complementary products such as the 'window pod', an aluminium frame installed around a VELFAC window which is deep set in the facade.
How do you integrate VELFAC windows within a typical Facit Home?
Each Facit Home is unique to the needs of its owners and to its site, but above all it is also designed for sustainable living. That means taking a fabric first approach to construction to create a super-insulated property into which we install multiple large VELFAC triple glazed windows - often the largest units that VELFAC can manufacture - and as the triple glazed windows deliver very low U-Values we can meet energy targets without having to restrict window size.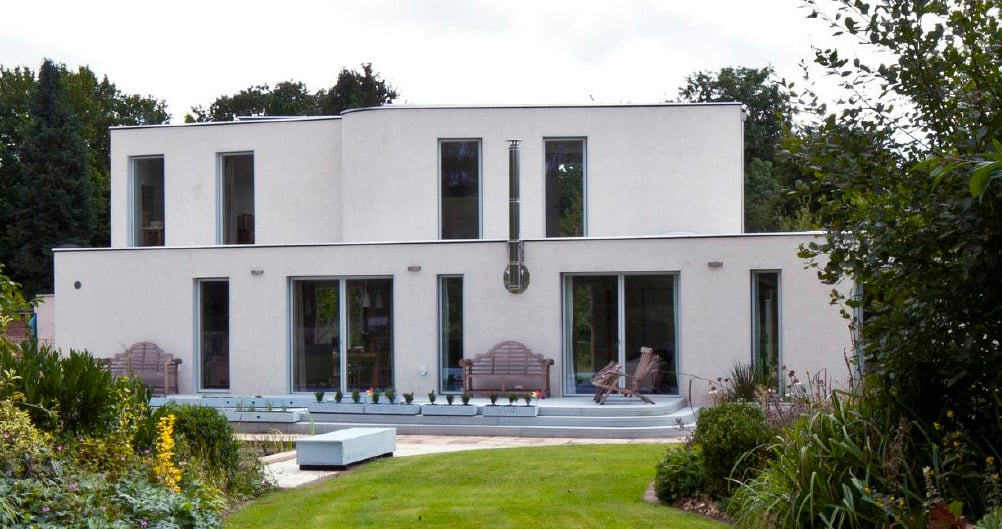 Natural light is another signature feature of a Facit Home - how does the VELFAC frame design support daylighting?
The slim frame on every VELFAC window helps bring even more daylight into every room and clients always comment on how light the homes are when built. Large windows always bring the risk of too much solar gain but we control this mainly with external structural shading, such as brise soleil or building overhangs (eaves or balconies) or we sometimes take advantage of external planting, especially deciduous trees which deliver shade in summer but let light through in the winter.
Is acoustic performance also something your clients are looking for in a Facit Home?
Yes it is - clients certainly notice how quiet it is inside their new home, and in fact the sound control offered by triple glazing is a real selling point especially for homes built in urban locations.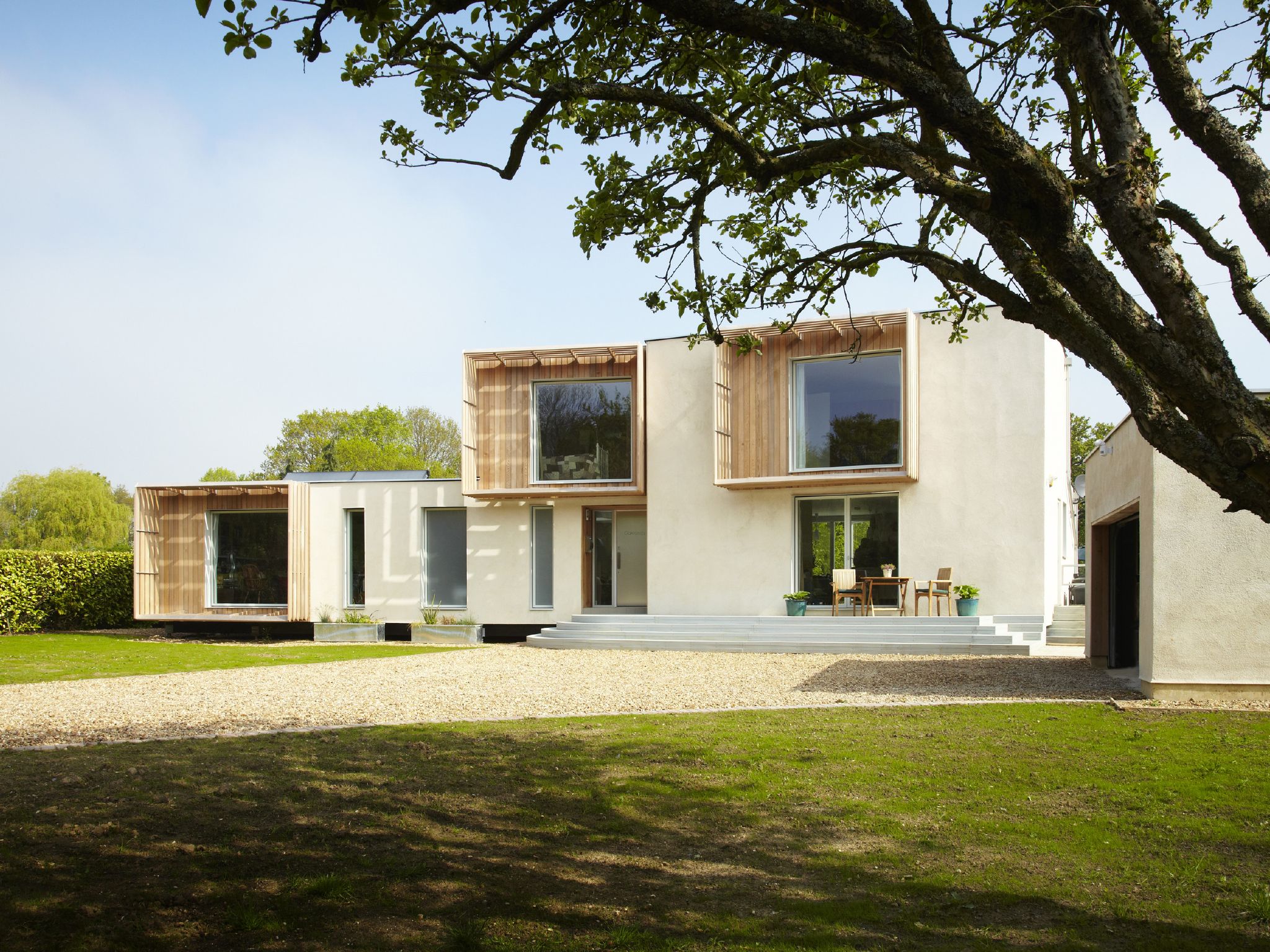 How do you help clients decide on frame finishes?
We usually recommend that internal timber frames are painted white to complement the white-walled aesthetic of most of our homes, and that external aluminium frames are finished in a colour that directly contrasts with the facade (which is often a mix of render and timber cladding). My personal favourite is a metallic bronze finish which looks good with timber cladding, but anthracite grey is also very popular.
- See more about color options
Given your knowledge of the product range, does VELFAC still provide technical and installation support?
While we handle the majority of the build for every home, we always use a VELFAC Approved Installer to fit the windows - using an installer with experience of triple glazing, and who is familiar with VELFAC and Facit Homes, makes this phase of the build much more efficient.
VELFAC continue to provide technical help when needed, especially when ordering extra large window units, but we now send VELFAC all of the final specification data taken directly from our digital model which has certainly streamlined the process and makes us a very easy customer!
Do you need help?
If you have any questions you are more than welcome to contact us. We are ready to help.