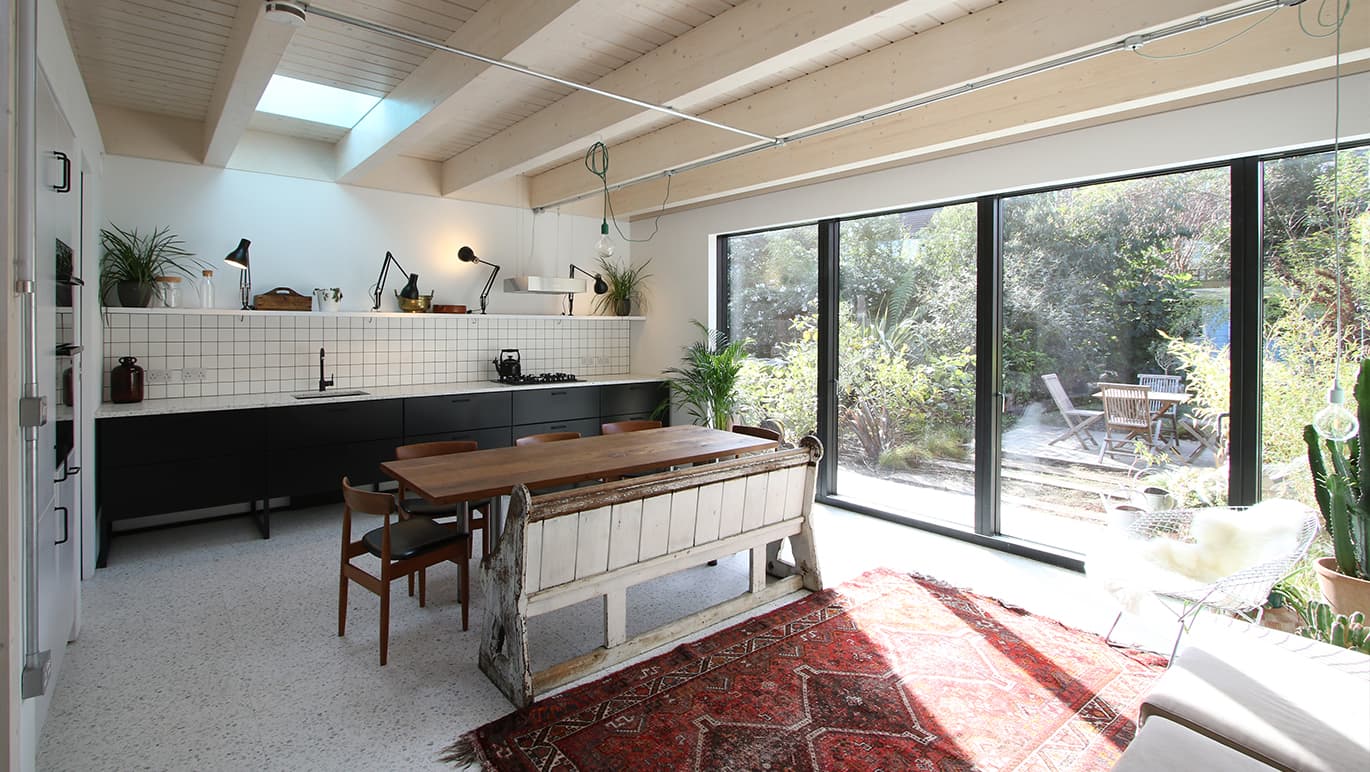 At Lutwyche Road, architects Studio Bam! have built a new house adjacent to an end-of-terrace Victorian home. This innovative, timber-framed structure occupies the side alleyway before flaring out into the back garden. Designed to make maximum use of limited space – and a limited budget - the house also fully exploits the benefits of VELFAC aluminium / timber glazing to deliver a light-filled, stylish, and affordable, eco-friendly home.
Project information
Sector: New Build House
Contractor/Architect: Westcott Construction / Carl Leroy Smith
Architect: Studio BAM!
Windows series: VELFAC 200
Photos: Niki Borowiecki
Specified for: Slim frames and contemporary style • Affordable pricing • Energy effiency • Contemporary design • Large bi-parting glazed doors
'We specified VELFAC for a number of reasons, both architectural and pragmatic,' explains Studio Bam! architect Tom Borowiecki. 'The house is a deliberately modern addition to the original terrace, and so the contemporary styling of the VELFAC system was an ideal fit. We also had to find ways bringing maximum daylight into the interior, given the restricted 'gap house' design. The extra-slim VELFAC frame helped us achieve this objective, especially the bi-parting glazed door which floods the living room with natural light – we specified the largest glazed door that VELFAC could deliver, and it provides the main focus of the rear façade. We also installed floor-to-ceiling VELFAC units in the central lightwell, a small triangular outdoor space in the heart of the extension which is accessible through a VELFAC glazed door.'
Contemporary style, quality construction and low energy performance for the right price
As well as performance, affordability was key, as Tom's clients wanted the best they could afford on a limited budget, and VELFAC could deliver contemporary style, quality construction and low energy performance for the right price, including triple-glazing across the project.
Both inner and outer VELFAC frames are finished in signal black – external aluminium frames link seamlessly with burnt cedar cladding, while internal timber frames support an industrial design scheme of white walls, exposed galvanised pipework, terrazzo floors and black fixtures and fittings. Completed in 2017, Lutwyche Road has generated significant interest from architects and homeowners and was featured in the Evening Standard, which described the 'dynamic and creative' project as an 'eco-friendly dream home'.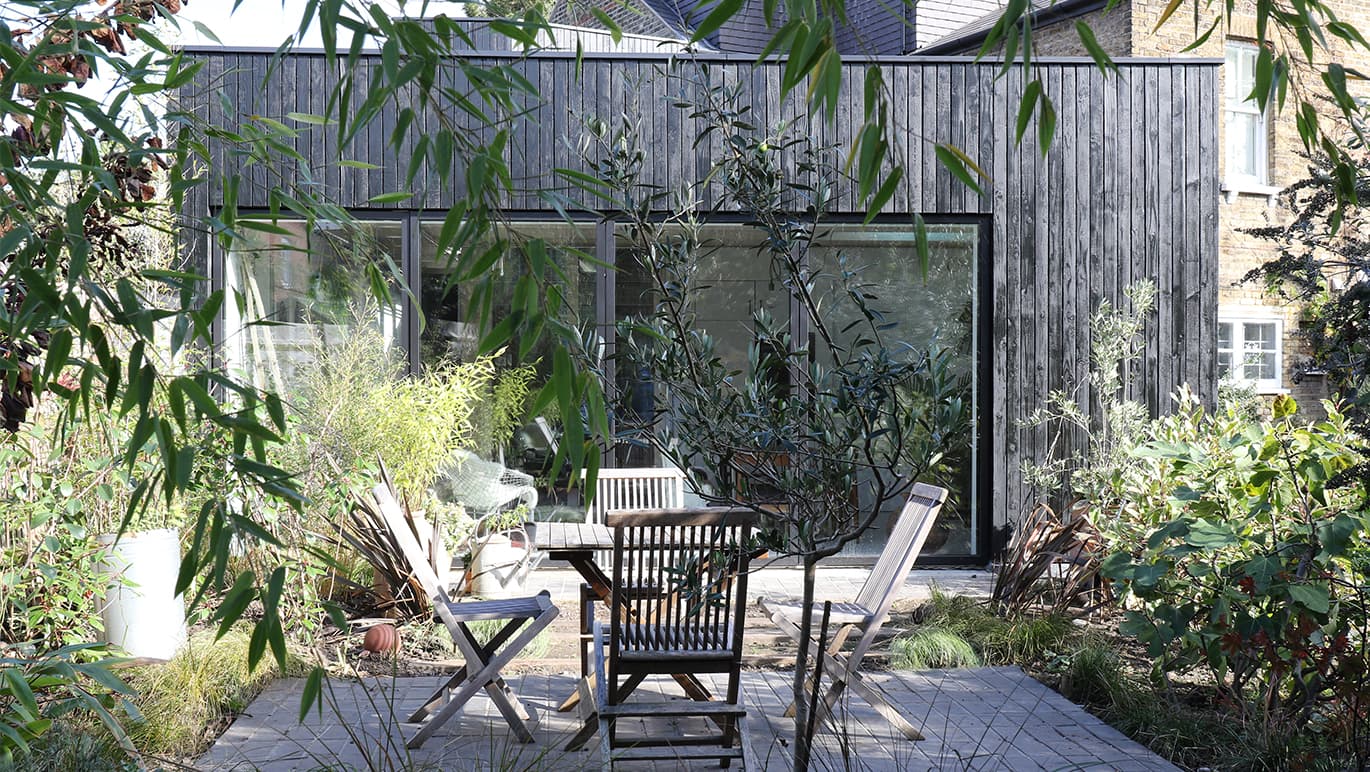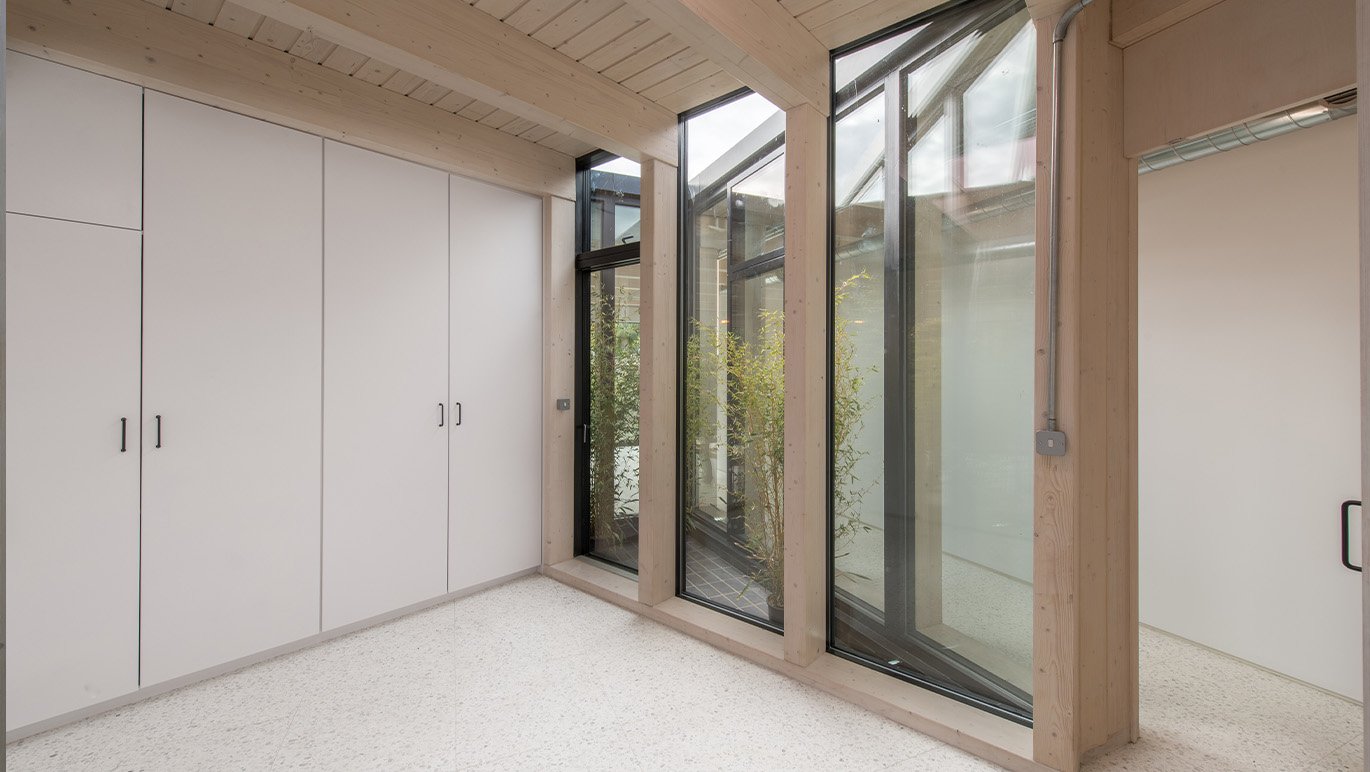 Considering VELFAC?
If you have any questions you are more than welcome to contact us. We are ready to help.