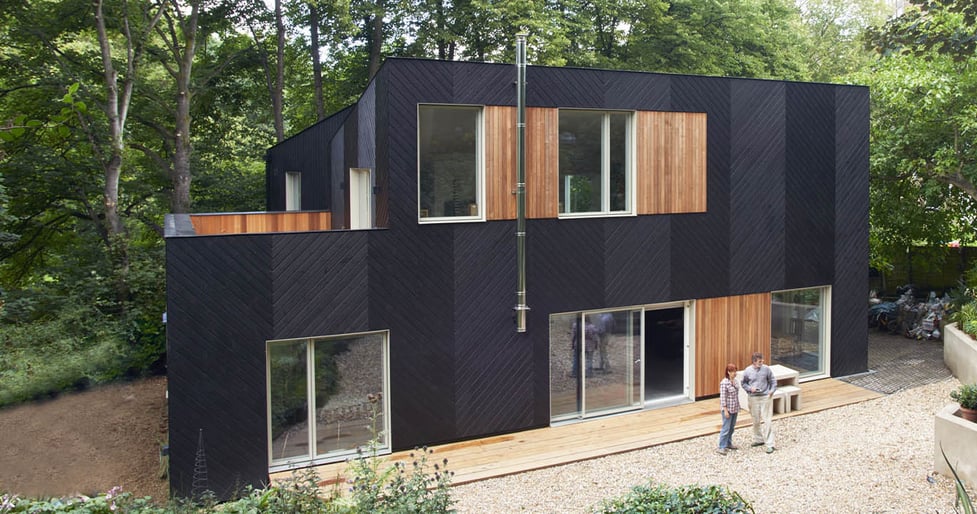 Inspired by an episode of Grand Designs, property owners Terry and Mickey turned to award-winning UK design and build company Facit Homes when planning their dream retirement home in South London.
Project information
Sector: Bespoke new build home
Design & Build: Facit Homes
Windows series: VELFAC 200

Specified for:
Triple glazing, including extra-large units, for ultra-low U-values
Hardwearing aluminium exterior, attractive inner timber frame
Slim frames for maximum daylight
Scandinavian design - clean lines and natural materials
Photos: Courtesy of Facit Homes
Print House is a two storey, 220m2 property which combines generous living space with a large ground floor studio room and a second floor study , designed and built by Facit Homes team to perfectly fit the owners' lifestyle.
Although Print House is set among trees it is significantly lighter then Terry and Mickey's original home - a Victorian terraced house - thanks in part to the extra large, slim framed triple glazed VELFAC composite windows installed in every facade.
Bespoke VELFAC aluminium / timber windows
At Print House large triple glazed VELFAC windows and patio doors maximise daylight in every room, with solar gain mitigated by nearby deciduous trees which provide useful shade in summer while letting light filter through during the winter months.
VELFAC windows are also a prominent feature of the south facing facade, where the external aluminium frames, finished in light grey, provide a striking contrast with the dark-stained timber rain screen. While most VELFAC windows lie flush with the timber screen, one deep-set window also features a 'window pod' - a deep aluminium recessed frame designed by Facit Homes exclusively for use with VELFAC glazing.
Internally, every VELFAC timber frame is painted white, supporting the palette of white walls and natural materials that is the hallmark of a Facit Homes interior.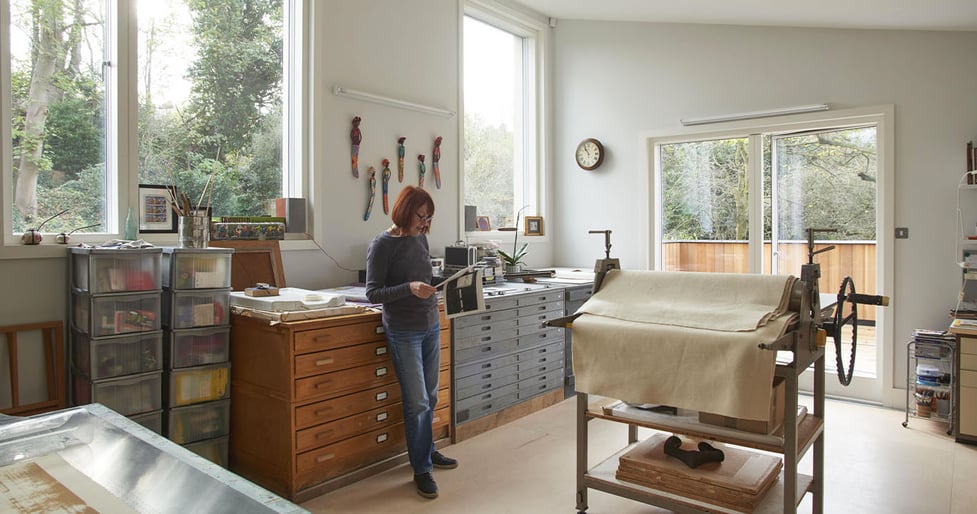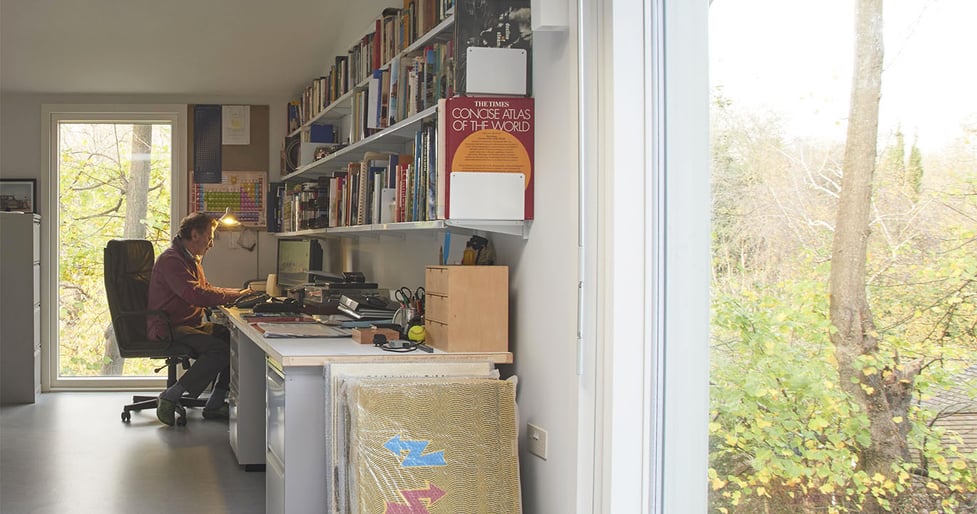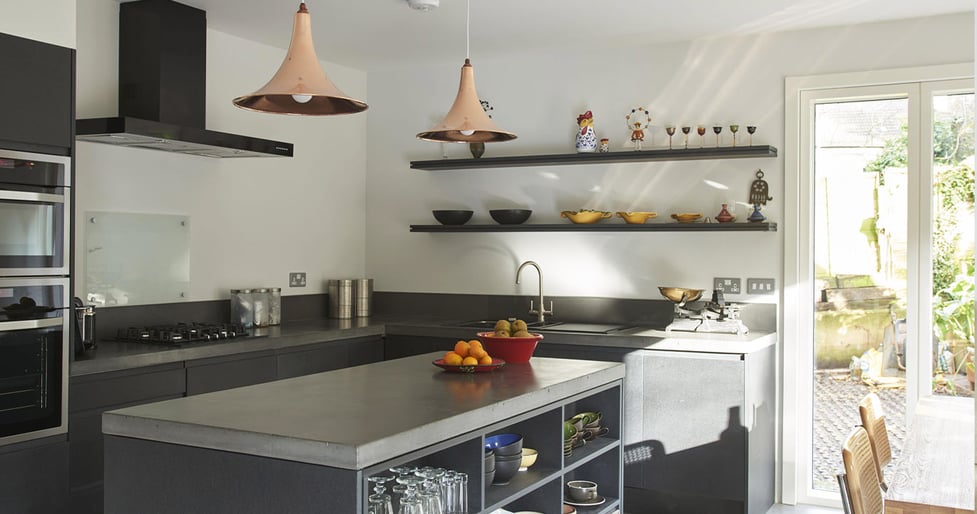 Facit Homes
Facit Homes creates contemporary, low carbon homes using digital manufacturing techniques. Every home is individually designed, and underpinned by highly engineered systems and 'core components', including VELFAC composite triple glazing - installed in almost every property Facit Home has built. VELFAC aluminium/timber triple glazing delivers exceptional energy performance, with U-values of only 0.8W/m2K, in a frame which supports a Scandinavian-inspired aesthetic of clean lines and natural materials. VELFAC can also supply the extra large triple glazed units which bring even more natural light into every Facit Home.
Considering VELFAC?
If you have any questions you are more than welcome to contact us. We are ready to help.