New windows are a priority for many home renovators who want to improve insulation and acoustic control, while also adding contemporary style to an older property. If you're planning to change your windows, here's some helpful advice from our expert team.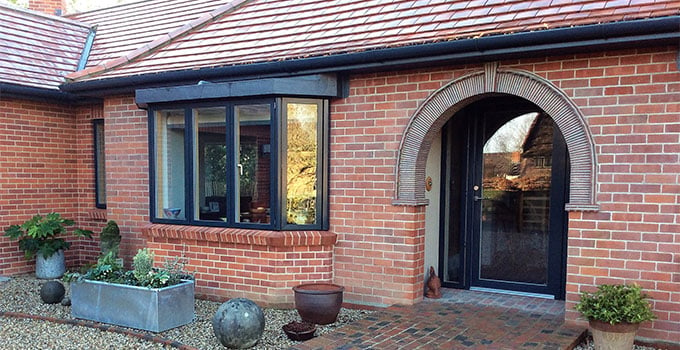 What should I think about when replacing windows, especially if I want to install larger windows?
Our guidance is always to talk to your builder, architect or VELFAC Approved Installer (an installation company specially trained to install VELFAC products) before any window refurbishment project; VELFAC system is different from others on the market and there are some important aspects to consider.

Issues to consider include:

Structural stability

– a 'high performance' window may be heavier than the window being replaced, and so walls must be able to support the additional load. This is especially the case with triple-glazed units which can be significantly heavier than older units (making them unsuitable for some refurbishment projects).

Depth of frame

– composite glazing, such as the VELFAC system (which combines external aluminium with inner timber frames) are often thicker than older window styles so the impact of the different frame construction needs to be assessed.

How to prepare the window opening

– most window suppliers ask for openings to be prepared according to specific guidelines. A window installer can survey your property and advise on how the opening should be prepared, but will expect the work to be completed by your builder ahead of installation.

I want to install more and bigger windows – how can I make sure they suit the style of my home?
The trend among self-builders and renovators is definitely to increase the ratio of glass to wall in a home. Making sure that new and larger windows are in proportion with the style of your home is very specific to the individual project, so we advise consulting an architect to ensure your plans are realistic and won't negatively impact the appearance, performance or the value of your home.

Larger windows can also have a significant impact on daylight and solar gain – 'free heat' from the sun can be a real benefit, but can also become a problem if not managed effectively, especially in an older property originally designed with smaller window units. To ensure every room in your home is comfortable all year round, consult an architect or window expert. They can advise on the ideal size, location and combination of window units depending on the orientation of your home, the position of individual rooms, and the amount of local shade (and its impact at different times of year).
How easy it is to replace windows with sliding or folding glazed patio doors?
Sliding / folding doors often require extra-wide openings and so – as for large windows – structural considerations are important. Again, ask your builder, architect or window installer to advise on issues such as:
Load

- the wall above must not transfer any weight or load onto the door. Load calculations are also required to ensure minimal glass deflection when the door is installed.

The base for the door

- a solid base is crucial as unstable grounds can lead to issues with door alignment and operation.

The ideal style of bottom track

– for example, if you want a flush track can the base accommodate a pocket sunk into the ground? Flush track options are also vulnerable to driven rain or high winds, so a low profile threshold may be more suitable for exposed locations.

Space

– folding doors can create extra-wide openings but need external space to store the individual door panes when open; if space is limited then a sliding door could be a better solution.
Read about our Case study at WEIGELA, BRAMERTON, NORFOLK, a refurbished 1951 bungalow, now featuring VELFAC windows.