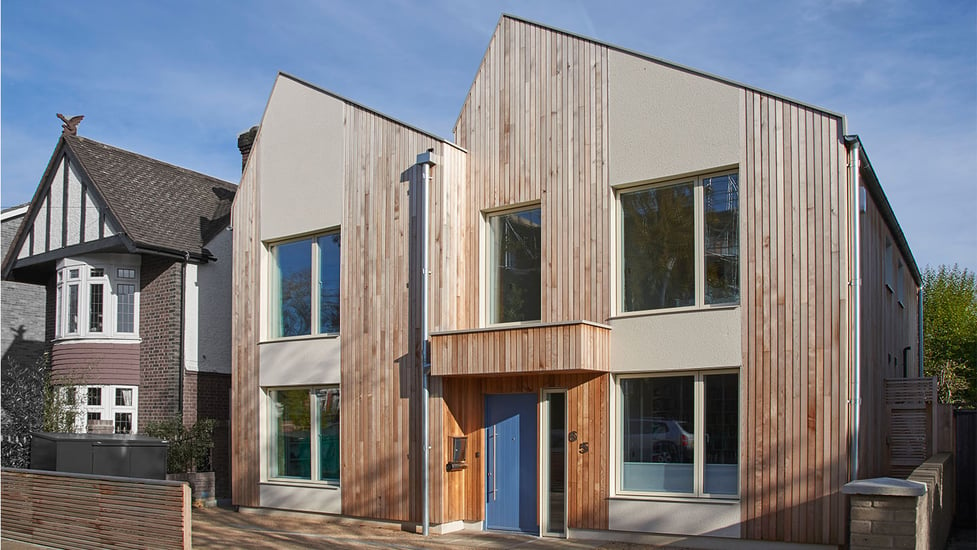 Adding contemporary style to an urban residential streetscape, Twin Gables - created by award-winning UK design and build company Facit Homes - is a radical redesign of the 'traditional' two storey British home.
Project information
Sector: Bespoke new build home
Design & Build: Facit Homes
Windows series: VELFAC 200

Specified for:
Triple glazing, including extra-large units, for ultra-low U-values
Slim frames for maximum daylight
Hardwearing aluminium exterior, attractive inner timber frame
Scandinavian design - clean lines and natural materials
Photos: Courtesy of Facit Homes
Twin Gables' owners, Jim and Mary, asked Facit Homes to demolish a dated bungalow and replace it with a modern and contemporary property which would fit into a restricted footprint, and prove acceptable to the local planning committee. The resulting four-bedroom home echoes the pitched roof style of nearby properties, but with an interior far removed from typical domestic architecture, including open plan areas on the ground floor and bedrooms featuring peaked roofs rising to 4.5m.
Bespoke VELFAC aluminium / timber windows
As low energy performance and maximum natural light are key Facit Homes priorities, large triple glazed VELFAC windows are installed in every room. At the rear of Twin Gables, an extra wide bi-parting VELFAC glazed door leads out from a sitting room into the garden, with an additional sliding door nearby to fill the kitchen with daylight.
Window frame finishes also emphasise the home's innovative and contemporary design. External VELFAC aluminium frames, finished in pale grey, provide an ideal complement to facades of sustainable cedar and off-white render. Internal walls and timber VELFAC timber frames are both painted white, providing a clean backdrop for the stylish herringbone timber flooring.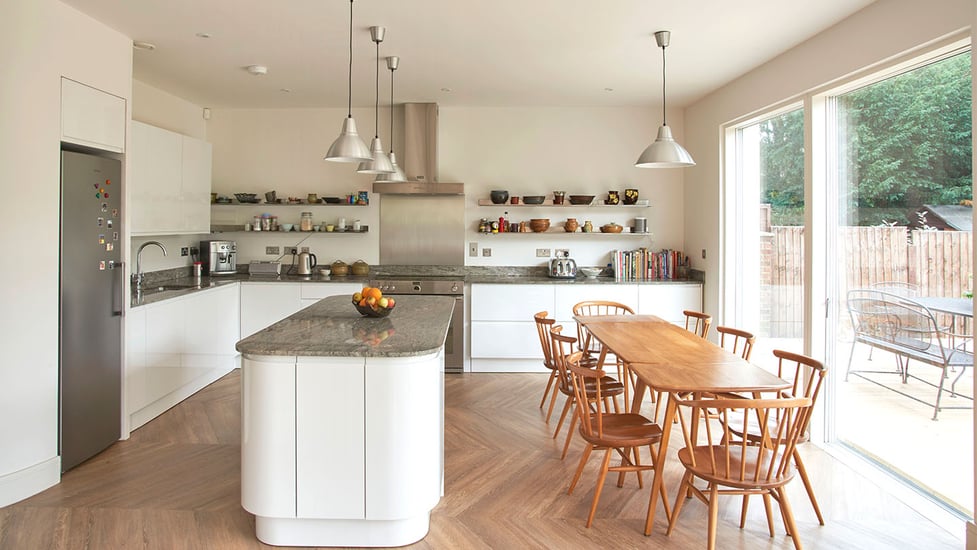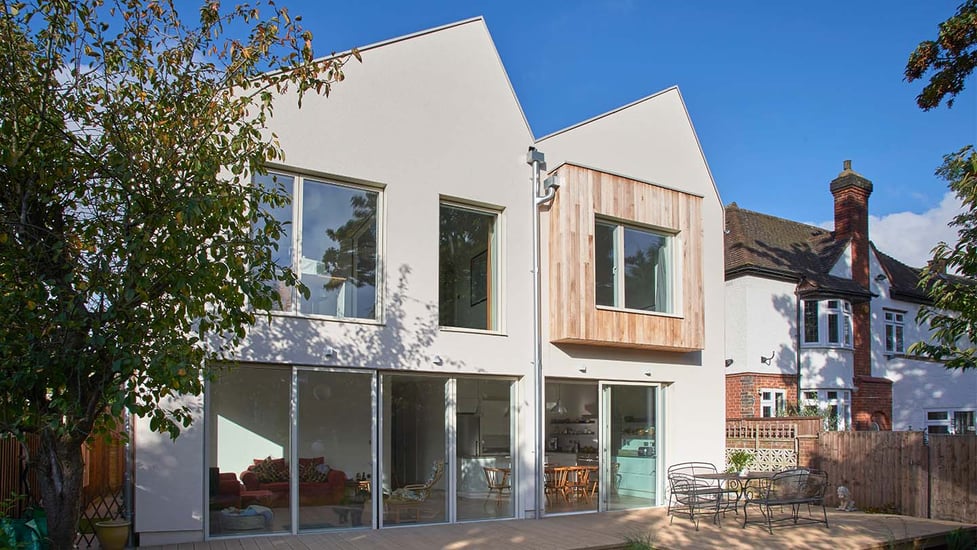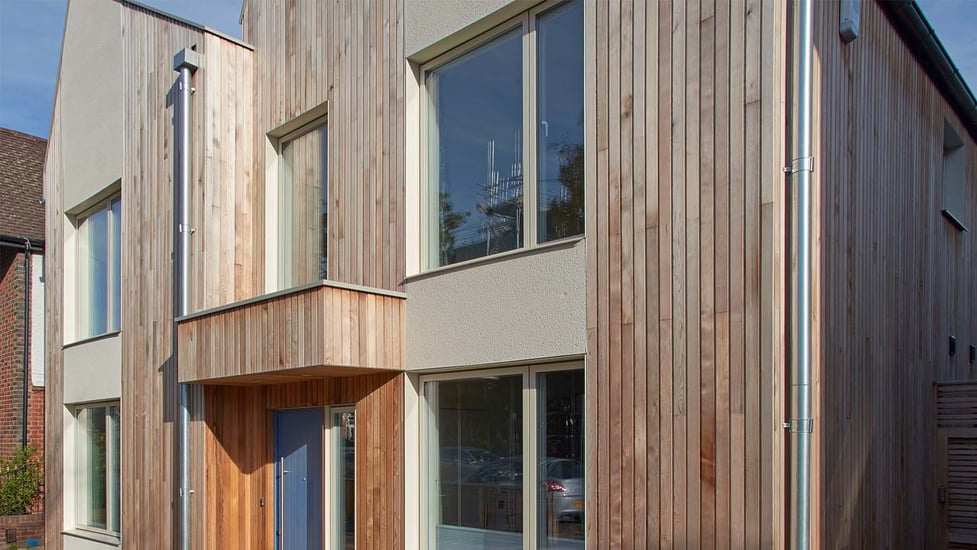 Facit Homes
Facit Homes creates contemporary, low carbon homes using digital manufacturing techniques. Every home is individually designed, and underpinned by highly engineered systems and 'core components', including VELFAC composite triple glazing - installed in almost every property Facit Home has built. VELFAC aluminium/timber triple glazing delivers exceptional energy performance, with U-values of only 0.8W/m2K, in a frame which supports a Scandinavian-inspired aesthetic of clean lines and natural materials. VELFAC can also supply the extra large triple glazed units which bring even more natural light into every Facit Home.
Considering VELFAC?
If you have any questions you are more than welcome to contact us. We are ready to help.