A home office space has become a 'must have' for any dream home – a dedicated room which the whole family can use, whether to 'work from home', catch up on school work, or manage a busy household in peace. The ideal home office should be comfortable, practical and productive, which means it must have the perfect indoor climate – the right balance of light, temperature, air quality and noise control, something which high performance windows can help deliver.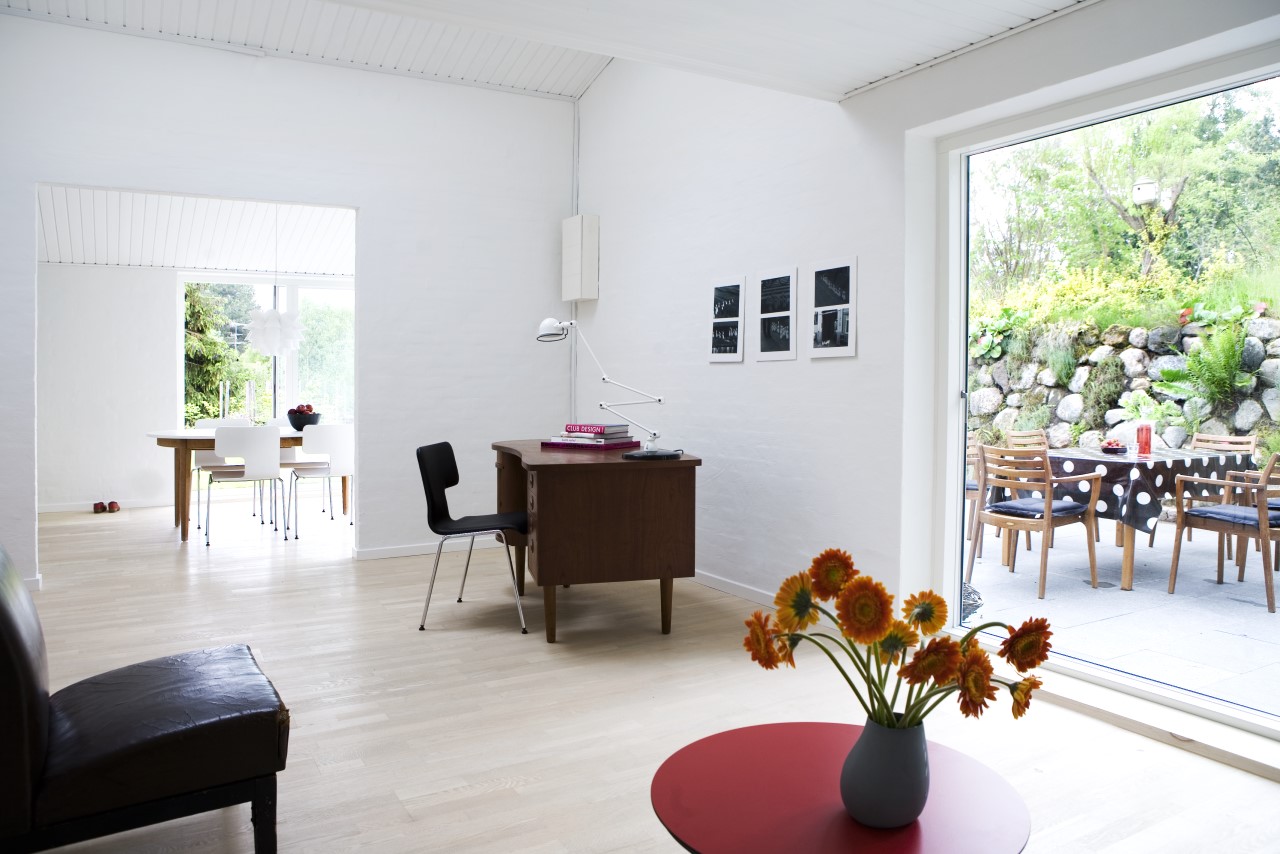 Let the sun shine in
Natural light makes a real difference to mood and productivity (thanks to its impact on serotonin levels) and reduces the need for artificial light and heat. To increase daylight in a home office:
Choose large, slim-framed windows without glazing bars or mullions - just a single, uninterrupted glass pane.
Consider installing a fully glazed patio door – outward opening or sliding designs are ideal for smaller rooms.
Paint walls and inner window frames white to better reflect natural light.
Install windows within white-painted apertures, again to reflect more light back into the room.
How to maintain the ideal temperature, all year round
Home offices can be a challenge to keep comfortable - small rooms often heat up too quickly while bigger or more open spaces can be difficult to keep warm. To help find the 'Goldilocks zone':
Consider the location of your home office – if it's north-facing then triple-glazing can help keep heat in, but on south-facing walls larger windows can fully exploit solar gain (free heat from the sun).
Look at a window's U-values before buying (the measure of heat loss through the whole unit) - low U-values mean excellent insulation so you can use every corner of your office without fear of cold spots or down draughts.
Don't forget shading, especially if your office could overheat on a sunny day – options include internal blinds, external structural shading ('brise soleil'), strategic planting, or a more architectural solution such as extended eaves or balconies. Solar control glazing could also be used,

reflecting the sun's heat while still allowing plenty of natural light to enter the room.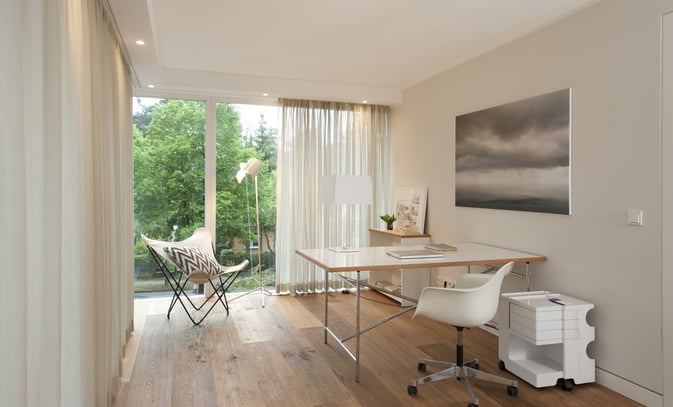 Breathe in
Ventilation is vital to keep fresh air flowing around your office, but how to balance ventilation with good insulation?: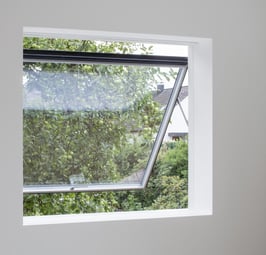 The obvious solution – install opening windows. A 'top guided' window design is ideal as it opens to create two ventilation gaps, at the bottom and top, which allow air to move in and out of the room.
Combine large fixed with smaller opening windows if you're concerned about security or safety – lockable restrictors also allow windows to be opened slightly and then locked securely.
Install adjustable trickle vents to allow continuous ventilation.
Peace and quiet
A home office should be a haven from distraction, but if your house is near a busy road or school, or under a flight path, then noise can be a problem (and can even dissuade you from opening a window to maintain good ventilation). To keep noise to a minimum:
Install windows with the correct Rw rating – the number of decibels by which a window reduces apparent noise.
While standard double glazing usually provides good acoustic insulation it can be tailored to improve performance – VELFAC standard double glazing, for example, has a rating of Rw32 which can be increased to Rw41 by adjusting glass thickness and the gap between the panes (the glazing rebate).
Install an acoustic trickle vent, designed to maintain air flow without compromising acoustic control.



Creating the ideal home office can be a complex task so talk to your architect or window supplier as soon as you start planning to make sure your room design, and the windows you install, create the perfect working environment for years to come.


Contact us to find your nearest VELFAC distributor, visit our gallery for inspiration, or download our room by room guide to choosing windows for your self-build project