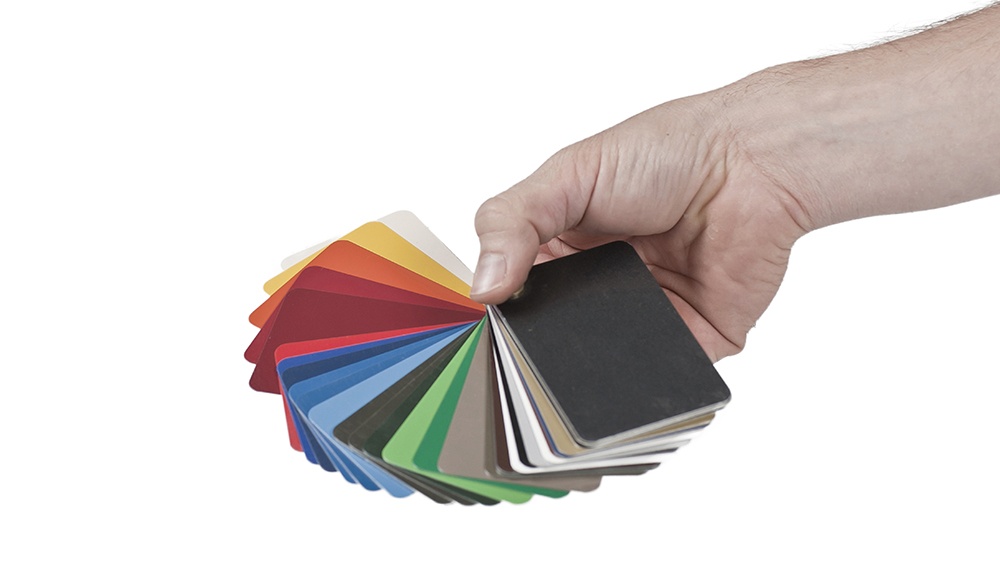 Windows today are available in a multitude of different colours. The VELFAC system, for example, comes in every Classic RAL shade, and can feature different colours inside and out. But how do you choose the right colour for your home?
Windows and doors will be a feature of your property for many years, so it's always good advice not to be too 'on-trend' when it comes to colour choice, especially for low maintenance windows like VELFAC, which never need to be repainted on the outside. Tastes may change but your windows won't, so choose a colour scheme you will be able to enjoy for years to come.
The colours you choose should also work in harmony with the rest of your house. Think about creating connections; choose a colour that could also be used on doors, soffits, or garages for example, and a shade which complements the building materials used in your property – brick, stone, slate, tile and so on.
How colours work
Windows are often used to add interest and rhythm to a façade – to be an architectural statement – so think carefully before choosing a colour which changes the impact of the frame. Here are a few useful tips:
Dark or subdued colours can make the window frame 'disappear' into the glass – this can result in a smooth, flat appearance and an uninterrupted facade.

Light shades highlight a window unit, creating contrast and bringing life to a facade.

A dark window frame installed in a light facade delivers contrast and character, and makes the window an eye-catching architectural feature.

A high gloss finish can make a frame darker and more distinct.

A matt finish will make the frame appear lighter and more subtle.
You can also achieve subtle, bold or interesting results by contrasting bright and dark shades, and cold and warm colours. Also remember that some colours – blue and green for example – do not always work well together in an architectural context.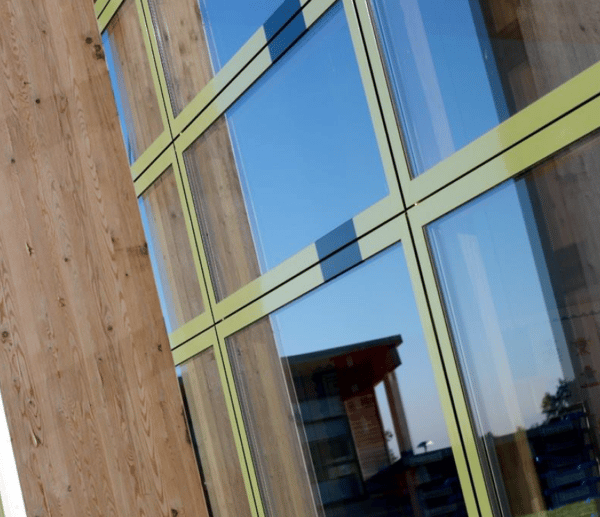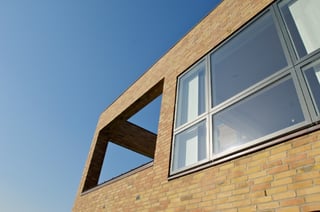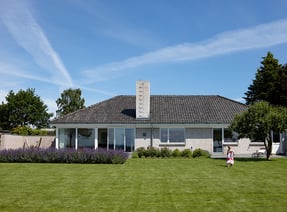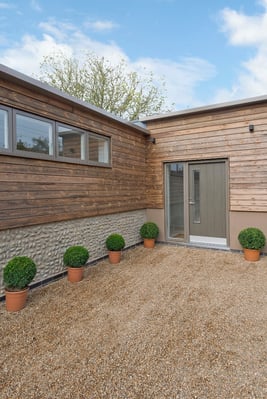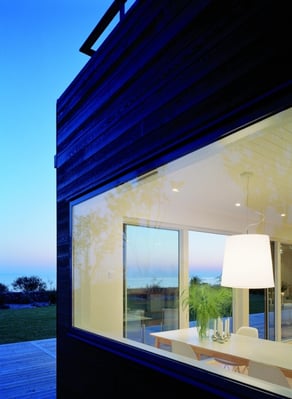 What about strong colours?
For VELFAC windows, the most popular frame finishes are black, white and anthracite gray, because they can be combined with a wide range of different building materials, such as brick, render or cladding, each with their own distinctive colour. But that's not to say that other colours won't work just as well.
A strong colour for a window frame often works better if it is balanced by a calm facade, which also avoids a property becoming 'too colourful'. Also remember that bright colours can be even stronger outside, when sun and shadow emphasise any contrast with the surrounding facade.
If you are keen to choose something more unusual or experimental, make sure to obtain a sample frame section first, so you can judge what the colour looks like in situ. You might also need to check with your local planning department, just in case there are any restrictions governing your choice of colour.
Should doors be the same colour as the windows?
Doors are often a different colour from the windows, but we suggest that this rule is only applied to the front door – this means that you can use colour to signal the main entrance to your property, which can be useful if the front door is slightly hidden or obscured, say within a car port.
How about the window frame inside my house?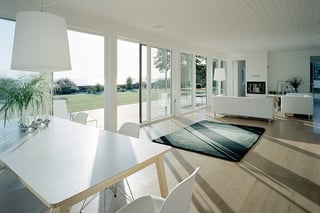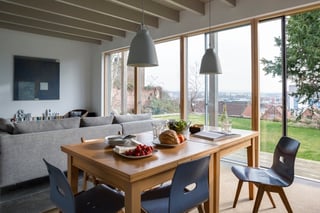 With a range of new and exciting colours to choose from, it's never been easier to choose an unusual colour for inner window frames and to make a real statement. At the same time, however, it's good to know that the traditional favourites – white, pale or neutral shades, or natural wood – work well for a reason.
A strong colour on the interior frame will make your window much more prominent, whereas white frames help windows blend into your room, and also reflect more valuable daylight into the interior. This can be particularly effective in a small room, where a white framed, larger window can give the effect of more space, making the room itself look bigger.
Dark frames – including black – are certainly dramatic, and can be used to showcase external views, and to add more interest to open plan 'white box' interiors. But it's also a finish which can show marks more quickly, so it's not as easy to keep looking pristine.
Still in doubt about your colour choices? Here are two suggestions:
Go for a walk and see what your neighbours have done to their homes!