Choosing the right type of window for your project can make a big difference to the comfort of your home, your energy bills and your ongoing maintenance costs.
Here's a quick guide to the different window materials currently available, to help you start the decision making process.
Wood

Advantages:
Warm, natural wood has always been a popular choice of window frame. It adds character and style, inside and out, and has great design flexibility as wood can be painted, stained or varnished, and can be used in both traditional and contemporary projects. In terms of window performance, wood is a good insulator, and is also an environmentally friendly, renewable building material.
Disadvantages:
Wood has a naturally short lifecycle, and wooden window frames need regular repainting or repairs, especially in exposed locations, such as on the coast. Timber frames often feature thicker sightlines (frame width) which reduce the amount of natural light entering a room, and also reduce acoustic insulation.
PVCu

Advantages
Many homeowners replace their wooden windows with PVCu alternatives as these require far less maintenance, and offer good insulation and improved security often at an affordable price. PVCu can also be specified in a range of solid colours, not just white, and also in woodgrain effects.
Disadvantages
PVCu systems can also suffer from thick sightlines which impact on the appearance of the window, cutting down natural light and reducing acoustic insulation. White and pale coloured frames can discolour in sunlight, and although ongoing maintenance is limited, the expectedlifetime of a PVCu window can be relatively short.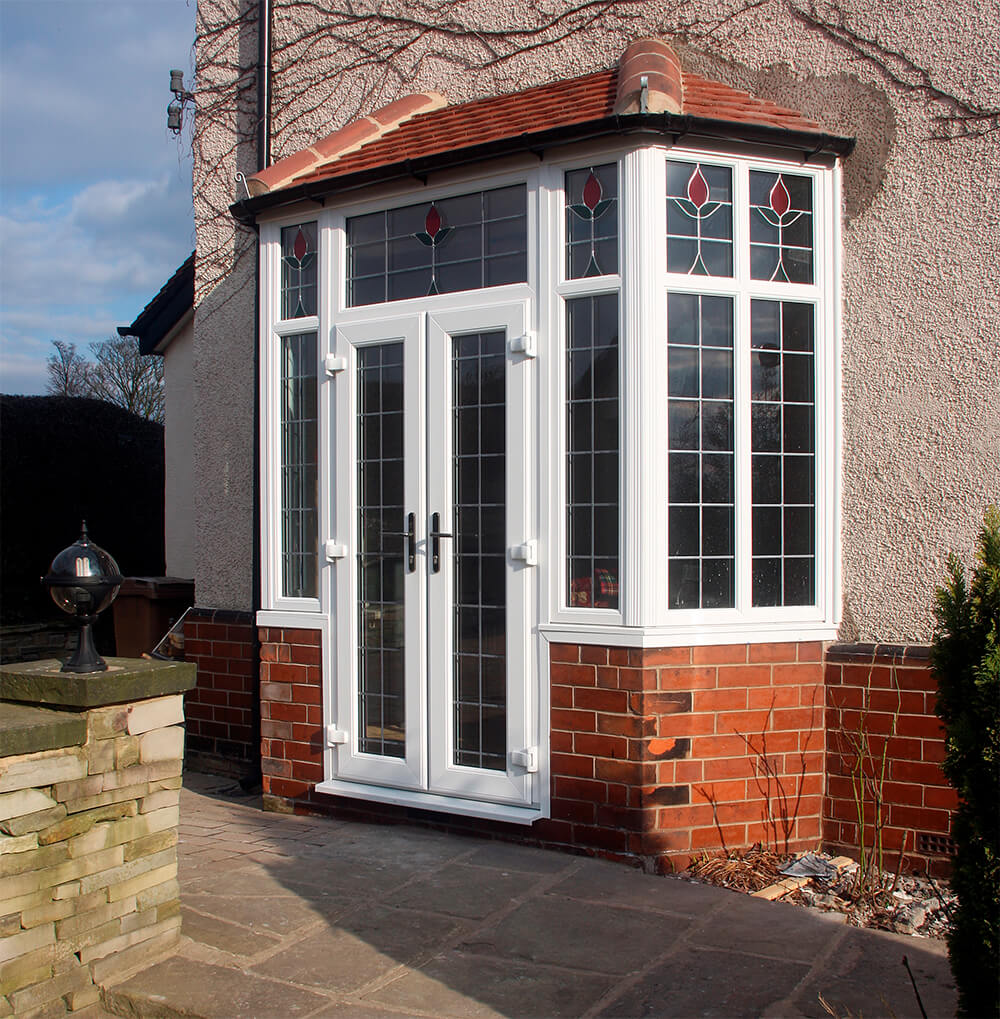 Windows today come is all shapes and sizes – and also a range of materials, not just timber or PVCu. Metal frames are available for domestic projects, and also composite systems featuring external aluminium and internal wood, a construction already popular in rooflights (such as VELUX).
Metal

Advantages
Metal windows (usually aluminium or steel) are also very low maintenance and offer a long performance lifetime. Design versatility is a hallmark of metal-framed window systems, making them an option for traditional and contemporary homes, and they are also very secure.
Disadvantages
Metal frames are more commonly used in business projects, and as a result can look 'cold and commercial' in a domestic environment. Insulation is an issue – good performance can be achieved, but at a cost. As with wood and PVCu, sightlines can also be quite thick - slim frame options do exist, but again, they can be expensive.

Composite

Advantages
Increasingly used across the UK, composite frames combine external aluminium with inner timber to give the best of both worlds – an attractive timber internal frame protected by durable, low maintenance, sleek aluminium.
This also brings great design flexibility – the opportunity to create large windows, for example, and to specify difference frame finishes inside and out. The composite design allows the construction of distinctive slim frames which maximise natural light while delivering excellent insulation, acoustic control and enhanced security.
A composite window can offer an operational lifetime of up to 40 years, and both aluminium and timber are also recyclable, improving sustainability. Composite windows are not the most expensive on the market, and when energy savings are taken into account, together with minimal maintenance costs, a composite system can prove to be the most cost-effective option for many projects.
Disadvantages
We can't think of any!